Zero Hunger Project empowers women and differently abled people in Ebonyi State on rice value addition
From
Published on

01.11.23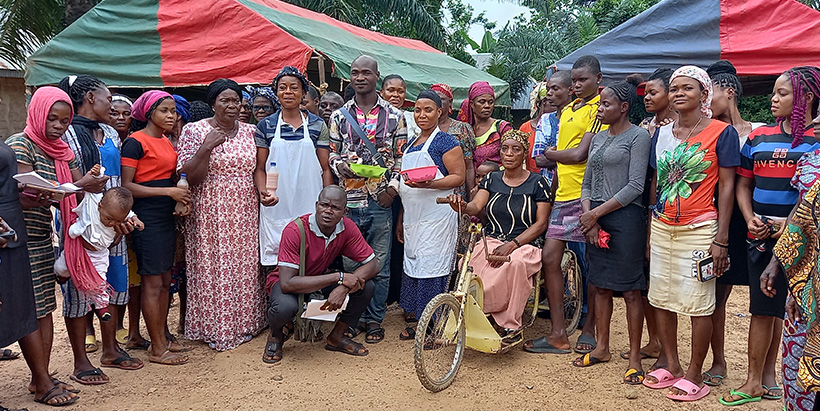 The Zero Hunger Project trained 3,347 farmers, processors, and agripreneurs (including differently abled people) on rice value addition for nutrition enhancement. The training in Ebonyi State, Nigeria, involved 896 males (442 youths and 454 adults) and 2451 females (1277 youths and 1174 adults). The AfricaRice-led workshop covered various topics, including rice cake, rice pancake, chin-chin, rice rolls/buns, rice peanut, and rice milk production. It was conducted in the state's six local government areas—Ikwo, Abakaliki, Onicha, Ohaozara, Ohaukwu, and Ezza North.
The training was organized in response to a recommendation from the newly appointed Ebonyi State Commissioner for Agriculture and Natural Resources, Hon. Princess Iyioke. The commissioner had called for extensive sensitization and mobilization on rice value addition and product diversification in rural communities to enhance nutrition, especially for nursing mothers, infants, and school children.
The step-down training was conducted with the Department of Food Science and Technology, Ebonyi State University, and the Federal Government of Nigeria/IFAD Value Chain Development Programme. It was facilitated by entrepreneurs and extension agents who had been trained at a training of trainers (ToT) workshop earlier in the year.