Youth boost maize production in Benin through the TAAT project
From
Published on

11.04.22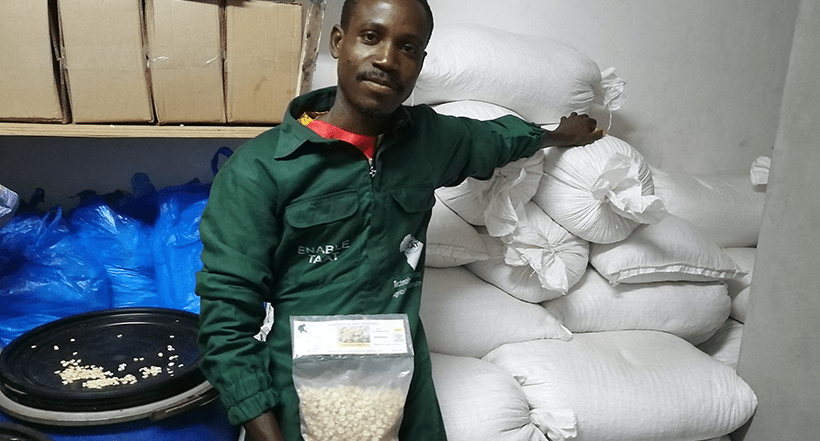 Maize is the most important cereal crop globally in terms of quantity and area, ahead of wheat and rice. In Benin, maize is one of the staple foods of various ethnic and socio-cultural groups. Several producers are involved in producing this cereal, which represents a real business opportunity for them.
Despite the potential of the maize crop, several factors hinder the optimization of its production. These include the problem of soil fertility, poor cultivation techniques, the effects of climate change, and the lack of good seed and suitable varieties.
To address the lack of suitable varieties, which disrupts maize production in Benin, the youth compact of the Technologies for African Agricultural Transformation (TAAT), also known as ENABLE TAAT, is collaborating with national institutions and development partners. Such partners include the Institut Nationale des Recherches Agronomiques du Bénin (INRAB), the Direction de la Production Végétale (DPV), the Direction Départementale de l'Agriculture, de l'Elevage et de la Pêche (DDAEP) and the Agences Territoriales de Développement Agricole (ATDA). The target of this partnership is to develop the capacity of groups of young people in several localities in Benin on seed production.