Young Malian researchers gear up for grand challenges with crop modeling
From
Published on

12.01.21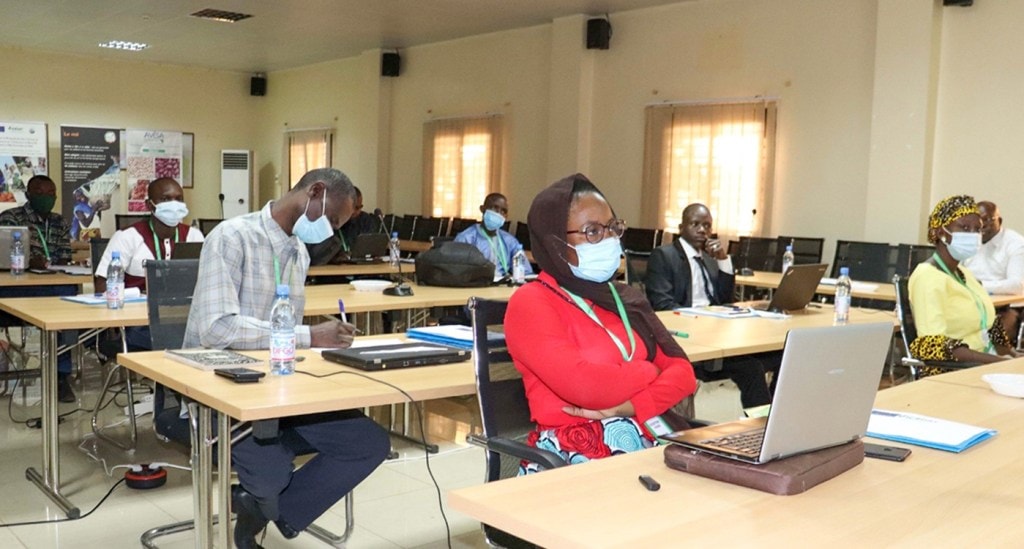 UE-APSAN Mali project trains next generation of modeling experts
Budding agricultural researchers are being trained in crop modeling to take on pressing and ever-present challenges of land, climate and food security. In a recent training program at ICRISAT-Mali, eight students learned to model agrosystems with DSSAT software, taking into account smallholder farming constraints.
Crop modeling is a process that describes different stages of crop growth and development depending on weather, climate and soil conditions adapted to the environmental context, explains Mr Adama Douyon, a student completing his master's research in the Smart Food component of the EU-APSAN-Mali project (Enhancing Crop Productivity and Climate Resilience for Food and Nutrition Security in Mali). The training was taken up as a part of the project's activities.
"The training's main objective was to provide learners with knowledge of crop modeling using processes in plant nutrition and physiology, agricultural sciences, soil physic and hydrology, environment and meteorology. With the DSSAT model (dssat.net), they were given current concepts used in the modeling of the processes that determine plant growth," said Dr Nadine O Worou, agronomist and a specialist in crop modeling at ICRISAT-Mali, who organized the trainings and instructed the participants.