Yam investors trained on seed yam tuber production at IITA
From
Published on

17.07.23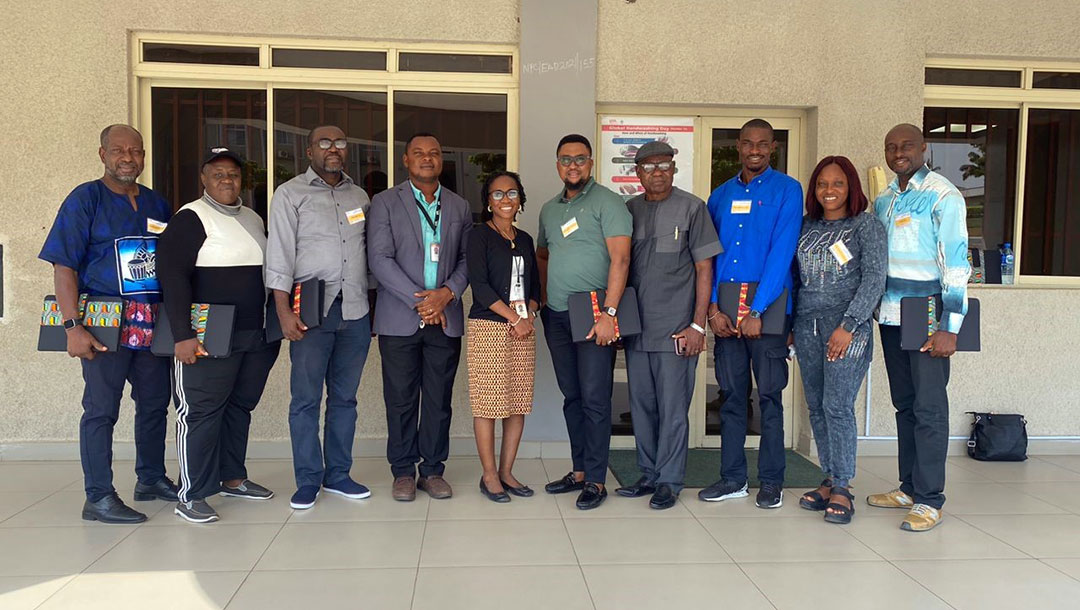 The IITA Capacity Development Office (CDO) and Yam Improvement Program (YIP) organized training on seed yam tuber production recently for yam investors.
The 2-day training exposed participants to seed value-chain analysis and the various seed categories that can be produced under license from the National Agricultural Seed Council (NASC).
Seed and seed production techniques are critical to commercial-scale yam production, especially as focus is now shifting to utilisation of yam beyond domestic consumption.
A highlight of the training covered requirements for tuber export, seed health and technologies, and storage systems. Facilitators also emphasized the need to leverage on the qualities of the newly released D. alata cultivars from IITA as a composite to enhance the flour industry in Nigeria.