Why Apple is investing in Colombia's mangroves
From
Published on

26.05.19

Impact Area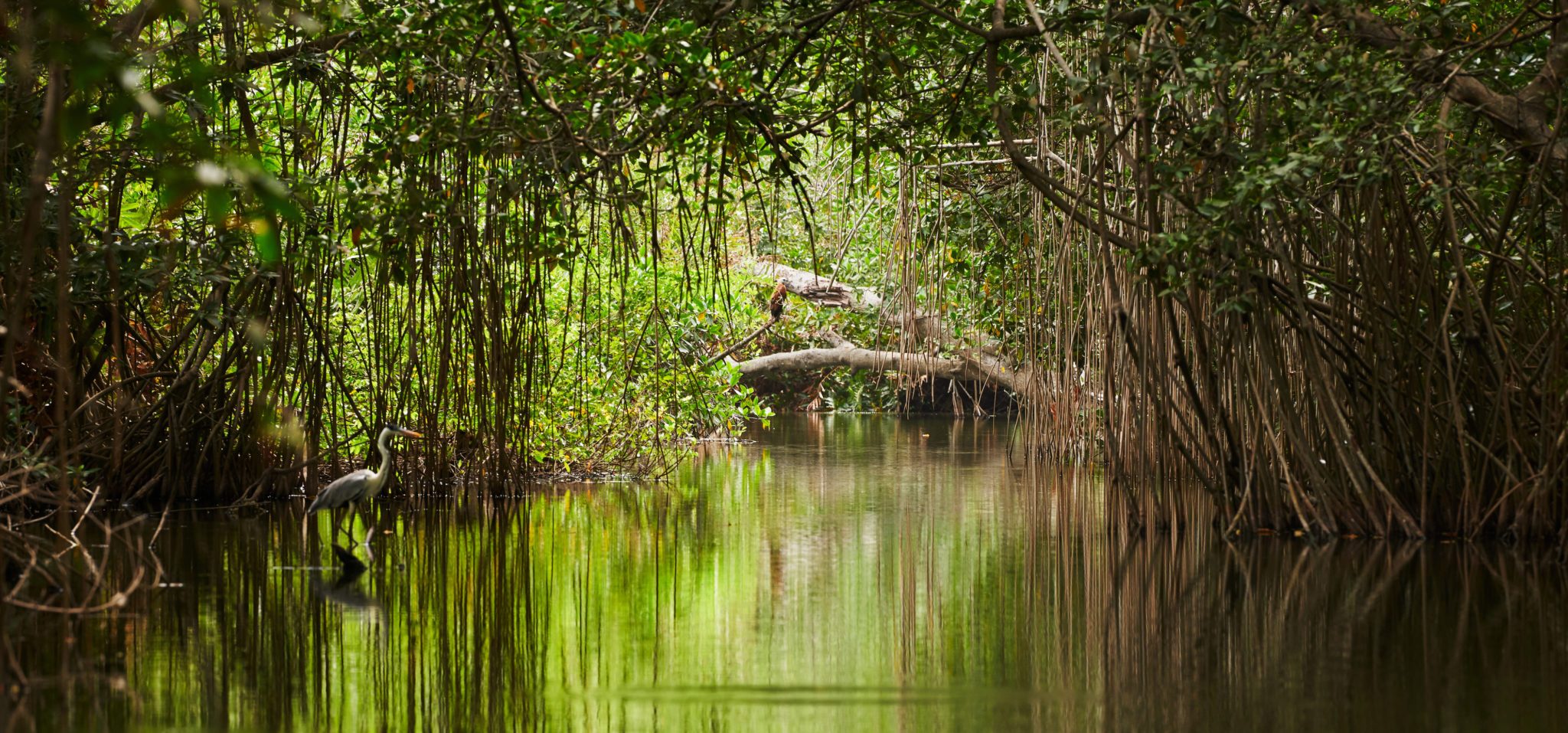 It's easy to get lost in the narrow channels of a mangrove forest. On either side, tangled clumps of curving roots prop up a row of identical-looking trees above the water line. Aerial roots dangle from high and low branches that arch over the channel. And as inch-long crabs scuttle along algae-covered roots, narrow-snouted crocodiles glide through the water. The maze-like waterways are strange and fascinating, if a bit eerie.
But in the sprawling mangrove forest surrounding Colombia's Cispatá Bay, mangleros – families living and working in the forests – know every channel, in low or high tide. That's because every day before sunrise, they navigate the channels to the Caribbean Sea to catch snapper, snook, or tilapia-like mojarra for the day's meal. Other times, they trudge through the muddy forest at low tide to collect wood for cooking. Some use the channels as a shortcut to get to nearby San Antero or San Bernardo del Viento to work as seasonal labor in rice fields.
The post Why Apple is investing in Colombia's mangroves appeared first on Landscape News.