From
Published on

19.07.19

Impact Area
Funders

Bill and Melinda Gates Foundation, United States of America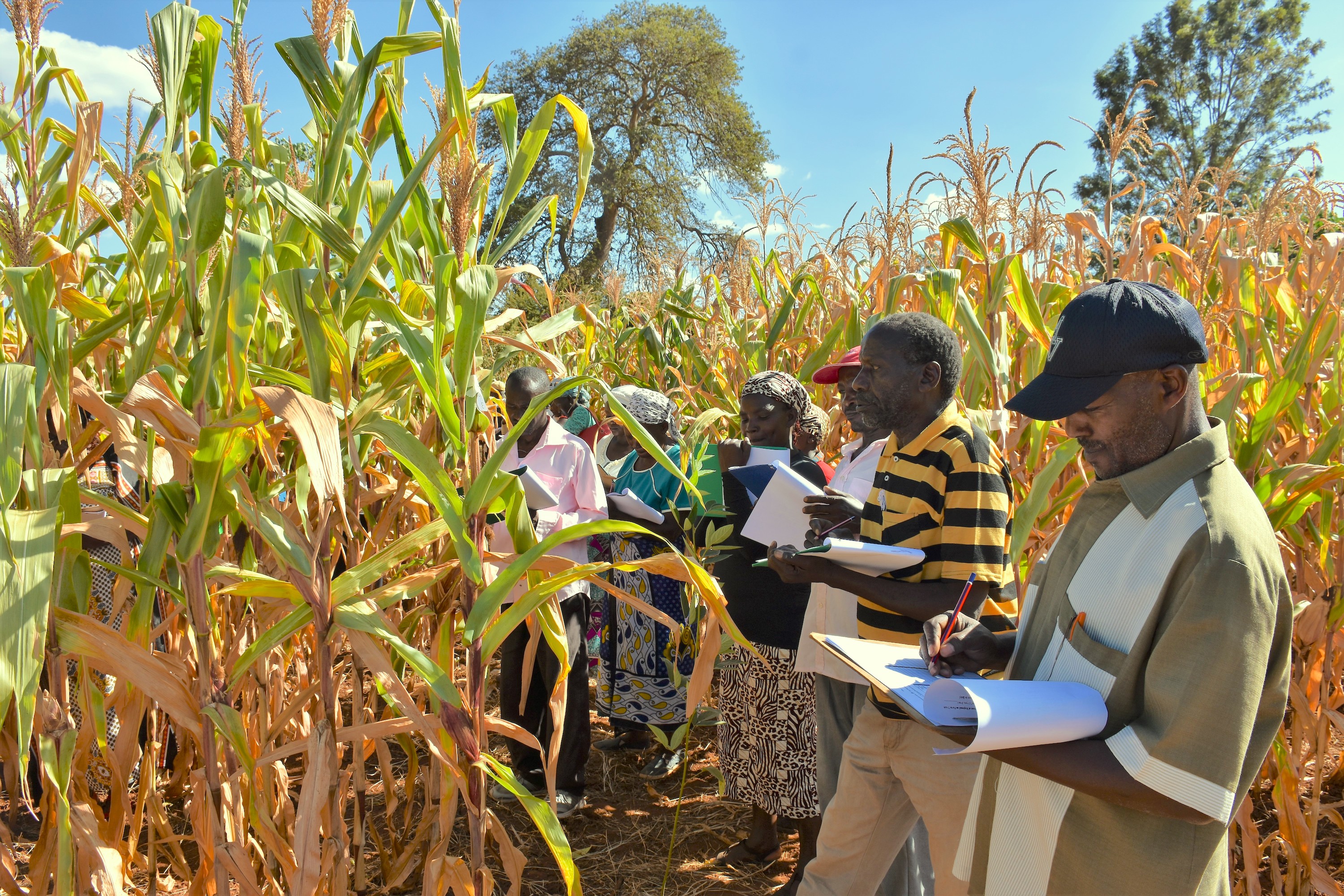 The International Maize and Wheat Improvement Center (CIMMYT) has been undertaking participatory maize variety evaluations since 2016 in Kenya, Rwanda, Tanzania and Uganda. Every year, during the main maize growing season, researchers plant on-farm trials that can be evaluated by farmers.
Participatory farmer evaluations are used to give crucial feedback to CIMMYT's maize breeding work. First, farmers get an opportunity to state what traits are important for them and rank them according to their importance. Then, participants evaluate varieties planted in the trial and give a score on individual trait and the overall performance for each variety planted. And they conclude the exercise by rating the best three plots.
"Our work is to tease out the information regarding which traits contribute to a good score in the overall score," explains Bernard Munyua, a socioeconomics research assistant at CIMMYT. "Such data is important for maize breeders to support future variety improvement work."