West Africa is threatened by a desert locust invasion
From
Published on

17.04.20

Impact Area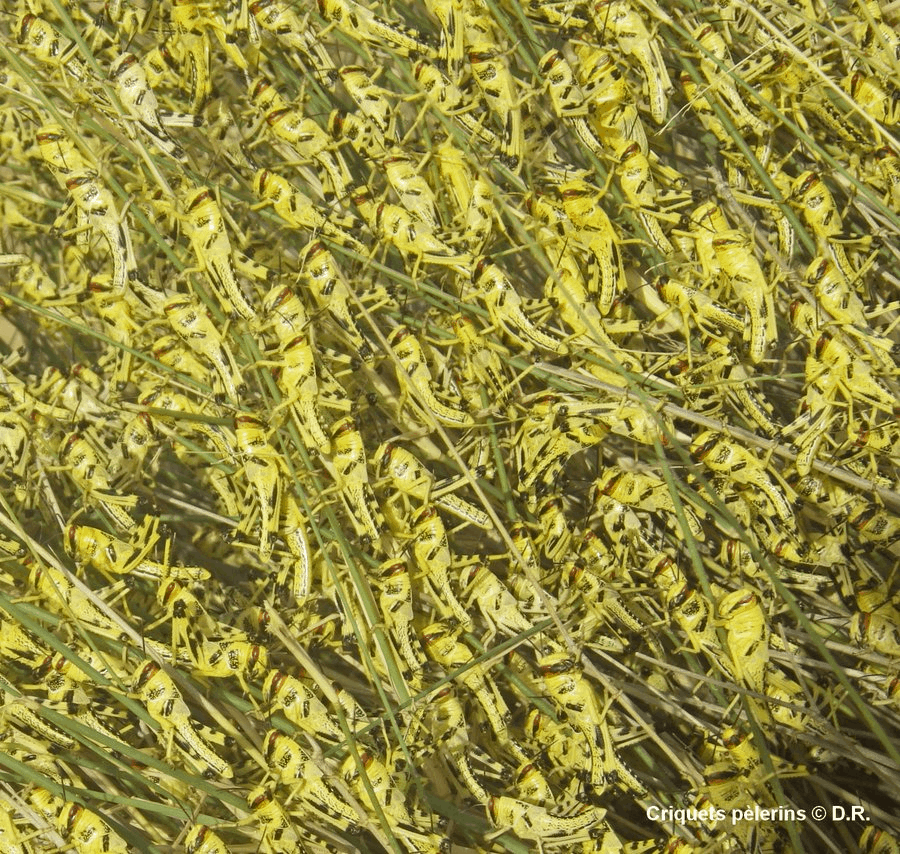 East Africa is continuing to be invaded by desert locusts. A group of researchers from CIRAD recently conducted several simulations to assess the risk of locusts spreading to Chad. In four out of five cases, swarms were predicted to arrive in Chad by mid-June 2020, the summer reproduction period. Chad is the historic gateway for invasions of West Africa from East africa and the Middle East.
As the desert locust invasion in East Africa continues, West Africa is concerned about the risk of it spreading westwards. .Researchers from CIRAD working to forecast such risks recently published the results of five simulations conducted using weather data for the years 2015 to 2019. In four out of five cases, swarms, blown by the prevailing winds, were predicted to reach southern Chad by May or June this year.
"Once the swarms arrive in Chad during the rainy season, summer reproduction could see the invasion spread throughout West and North Africa", writes Cyril Piou, an ecologist at CIRAD specializing in locust population dynamics.
"Our simulation method has several limitations", he adds. "However, assuming that swarms move with the prevailing winds, based on the winds actually observed over the past five years, our simulations suggest that desert locust swarms are highly likely to arrive in Chad as soon as June, which will mark the start of an invasion throughout the western part of the species' distribution range."
As Cyril Piou says, "the consequences of swarms arriving in the reproduction zones in Chad should not be underestimated". Summer reproduction in the Sahel could trigger an invasion of the entire region. "Other factors could aggravate the risks, notably as a result of the current insecurity in large parts of the Sahel, and logistical aspects linked to the Covid-19 pandemic ."
The FAO Commission for Controlling the Desert Locust in the Western Region (CLCPRO)* is working with its ten member countries in West and North Africa to prepare for such an event. "More than ever, the member countries must work together to stop any arrival of swarms in the region as soon as possible." The CLCPRO's past successes allowed the FAO to send experts from West and North Africa to East Africa right at the start of the invasion. "This type of international mutual assistance is vital for managing crises."
*The CLCPRO and CIRAD have been working together for over fifteen years to improve preventive control of desert locusts. Their current work is funded by the Agence Nationale de la Recherche (ANR). A project funded by the Agence Française pour le Développement (AFD) is also due to start this year, to continue existing efforts.
Read more: http://gldc.cgiar.org/west-africa-is-threatened-by-a-desert-locust-invasion/
Discovers CIRAD's Locust Research page: https://locustcirad.wordpress.com/forecast/