Well-designed strategy drives pearl millet mainstreaming nutrition initiative
From
Published on

22.02.21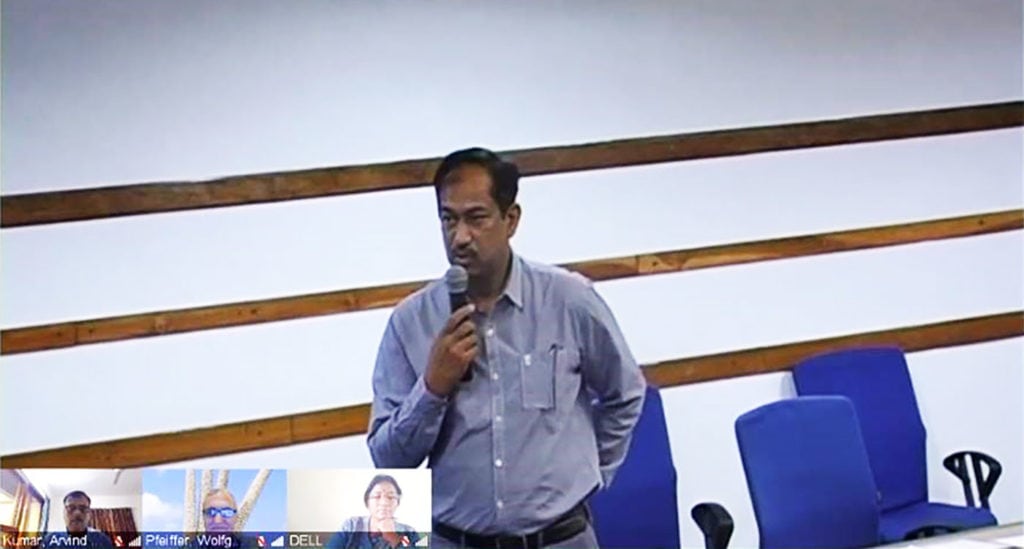 A well-designed strategy currently being implemented to develop pearl millet lines that are both high-yielding and high in iron (Fe) and zinc (Zn) was appreciated by donors and partners at a virtual review meeting attended by the leadership of HarvestPlus. Strategic studies ongoing at ICRISAT identified potential high-yielding lines that had Fe ranging from 44 to 72 ppm and Zn from 33 to 56 ppm.
The strategy focused on –
Ensuring that 70-80% of the crosses have at least one parental line that is high in Fe and Zn.
Identifying parental lines (both seed and restorer lines) with a good combining ability for grain yield and high Fe and Zn for uptake in breeding programs.
Initiating trials to assess nutritional profile of pipeline and commercial hybrids of the private sector and providing market advisories to promote biofortified hybrids.
Supporting phenotyping of breeding material of the private sector at a highly subsidized cost.