Waves of disease, waves of poverty: New evidence on the economic impacts of COVID-19 in Myanmar
From
Published on

01.12.20

Impact Area
Funders

United States of America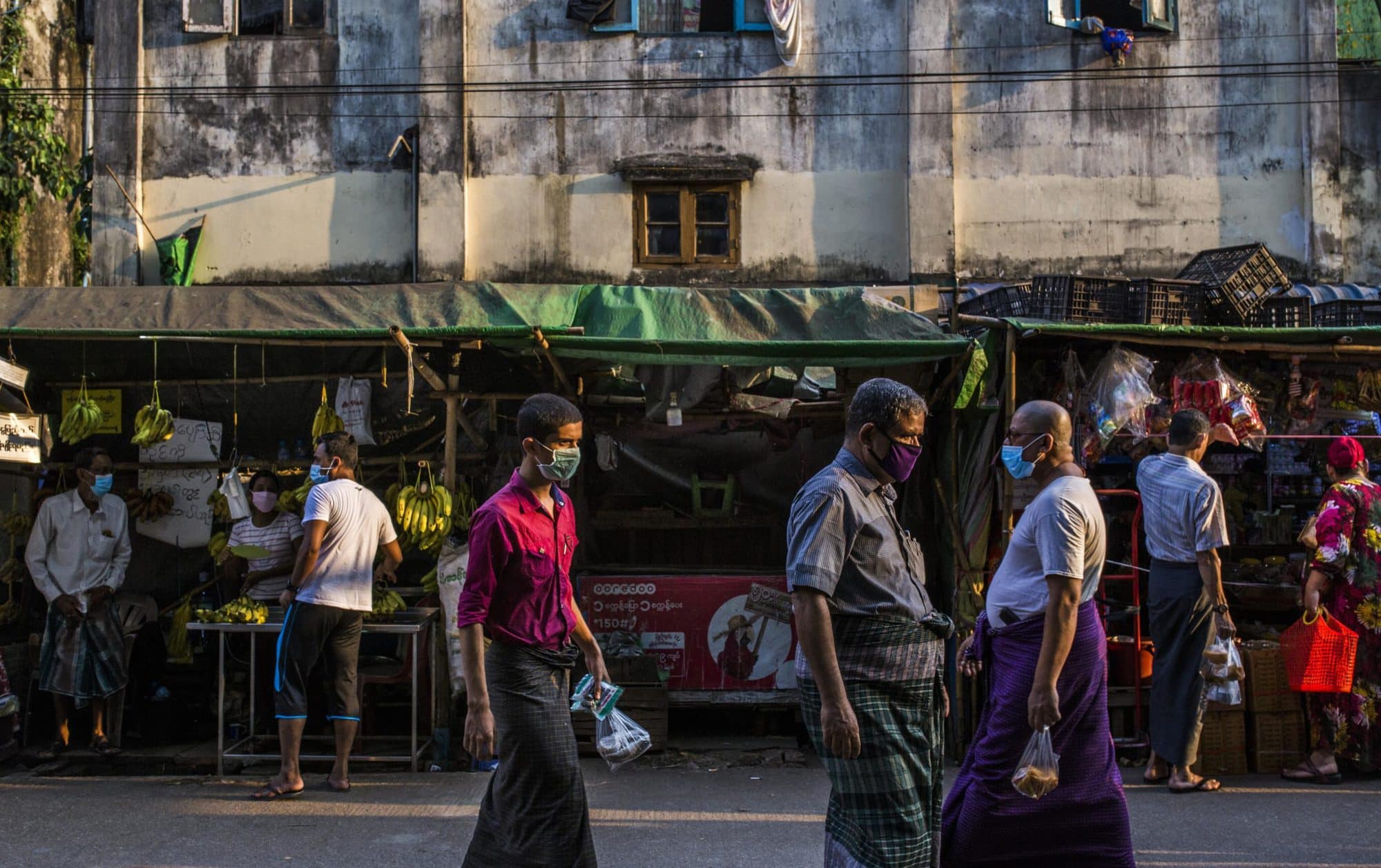 BY DEREK HEADEY, THAN ZAW OO, KRISTI MAHRT, XINSHEN DIAO, SOPHIE GOUDET AND ISABEL LAMBRECHT
Myanmar is undergoing rapid changes. The course of the COVID-19 pandemic there reflects this dynamic context, which is influencing both coronavirus transmission and its socio-economic impacts. A severe second wave of infections has led to lockdowns since mid-September—the second set of strict controls imposed after the initial outbreak in the spring. Derek Headey and colleagues have monitored monthly trends in poverty and food insecurity, and found the lockdowns have dramatic impacts. Based on those findings, they used micro-simulation methods to assess different social protection scenarios to address sharp spikes in poverty. The combination of surveys and simulations provides useful insights into addressing the evolving COVID-19 situation and how Myanmar's government can address it.—John McDermott, series co-editor and Director, CGIAR Research Program on Agriculture for Nutrition and Health (A4NH).
COVID-19-related trade disruptions hit several sectors in Myanmar as early as January, but it was the appearance of the country's first cases in March and the subsequent lockdown in April that really hurt the economy. Non-essential businesses shut down, workers and traders could not leave home, and demand for labor dried up. The initial COVID-19 prevention measures worked well—resulting in only a few hundred infections in a country of over 50 million by June—but led to a sharp spike in poverty rates followed by a modest economic recovery in mid-2020. Now, the country faces a second, far worse phase of the crisis, with another wave of infections emerging in Rakhine in August and quickly spreading out of control to Yangon and other regions. Myanmar went from a few hundred confirmed cases in early August to more than 80,000 by late November, despite widespread lockdown measures starting in mid-September.
New results from a high-frequency IFPRI survey show that Myanmar's second wave of COVID-19 is leading to far more severe and deeply worrying increases in poverty. In addition, simulation results suggest that lockdowns have especially disastrous impacts on poverty and should be accompanied by larger and better-targeted cash transfers if Myanmar is to successfully contain the economic destruction of COVID-19.
Photo credit: Minzayar Oo/Panos Pictures