Water for Food: PhilRice and IRRI jointly organized field day to create awareness on sustainable water management
From
Published on

02.04.18

Impact Area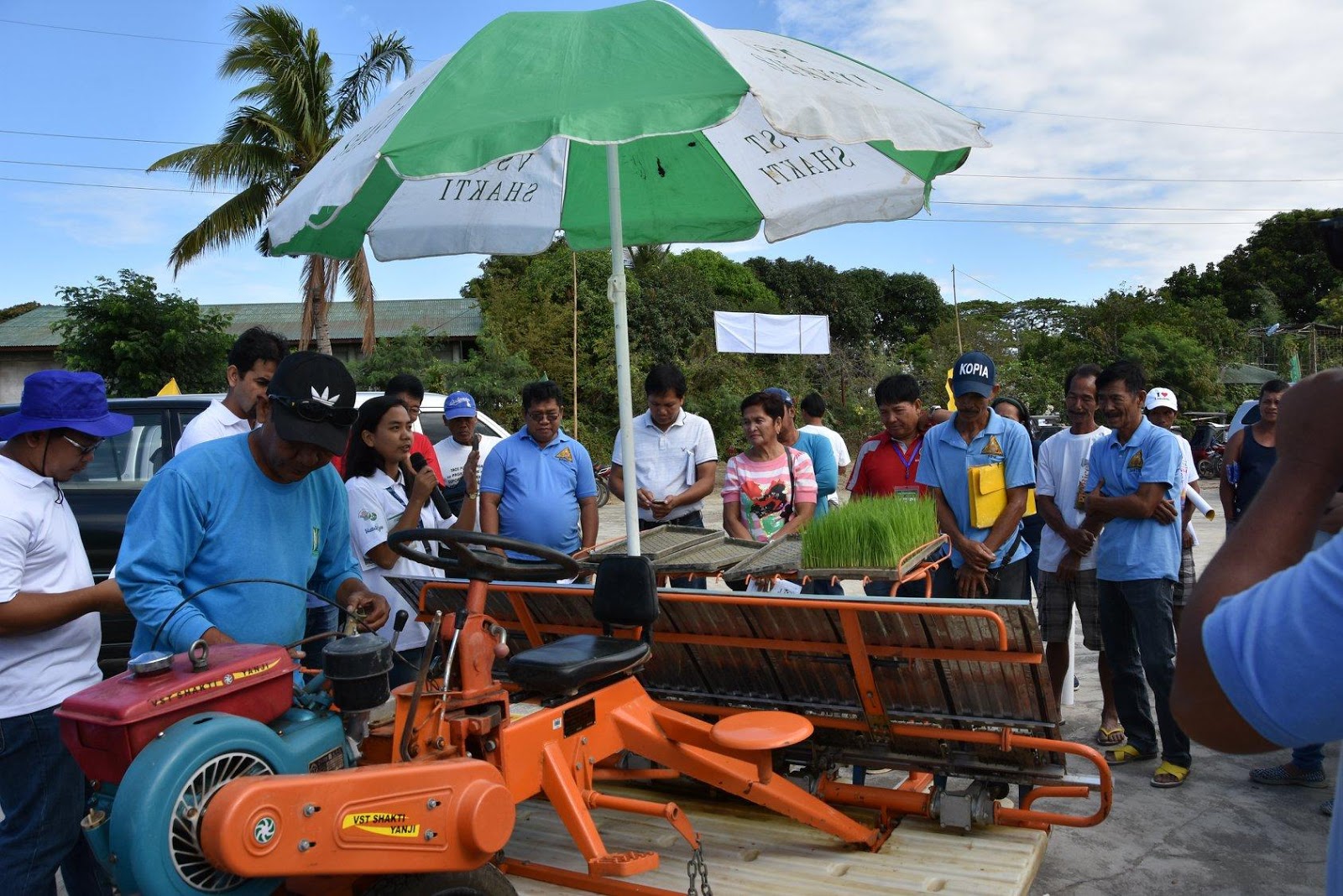 After the field demonstration, the participants were shown other water-saving technologies. Engr. Lea Caguiat, Science Research Analyst from PhilRice, demonstrates how a mechanical transplanter works to a group of farmers in Nueva Ecija during World Water Day 2018.
Sustainable water management is at the heart of producing more food with less resources in an increasingly complex environment due to climate change. The International Rice Research Institute (IRRI) and the Philippine Rice Research Institute (PhilRice) is working together in creating impacts at scale that is beneficial for the people and the planet.
IRRI and PhilRice joined the international community in celebrating World Water Day through a field day to generate awareness on sustainable water use as part of their ongoing collaboration "Water-efficient and Risk Mitigation Technologies for Enhancing Rice Production in Irrigated and Rainfed Environments" (WateRice). With the theme "Nature for Water", the field day was organized at Turnout 8, Purok Curva, Bantug, Muñoz, Nueva Ecija on 22 March 2018.

"IRRI is working with PhilRice in the research and development of efficient water management practices that would create sustainable impacts at scale that is beneficial for the people and the planet", according to Sudhir Yadav, IRRI scientist and WateRice project leader.

Dr. Romeo Cabangon, IRRI water management scientist demonstrates AutoMon
PH
, a groundwater monitoring and management tool which aims to decrease or optimize the amount of water used in rice production.
Farmers from Bantug and nearby Barangays, representatives from the City Agriculture Office, National Irrigation Administration, Bureau of Soil and Water Management and local officials visited the demonstration field where some of the WateRice technologies such as improved water management using AutoMonPH decision tool and Mechanical transplanter were demonstrated. After the field tour, the participants visited an exhibit which showcases technologies which can save irrigation water such as laser levelling, mechanized planting and others. There was also demonstration on effective weeds control strategies. The participants were very engaged to know more about access to these technologies.
WateRice is a research and development project funded by the Philippine Department of Agriculture-Bureau of Agricultural Research (DA-BAR).
Learn more about IRRI (www.irri.org)