Virtual event: The Tech That Comes Next, with Afua Bruce
From
Published on

09.05.23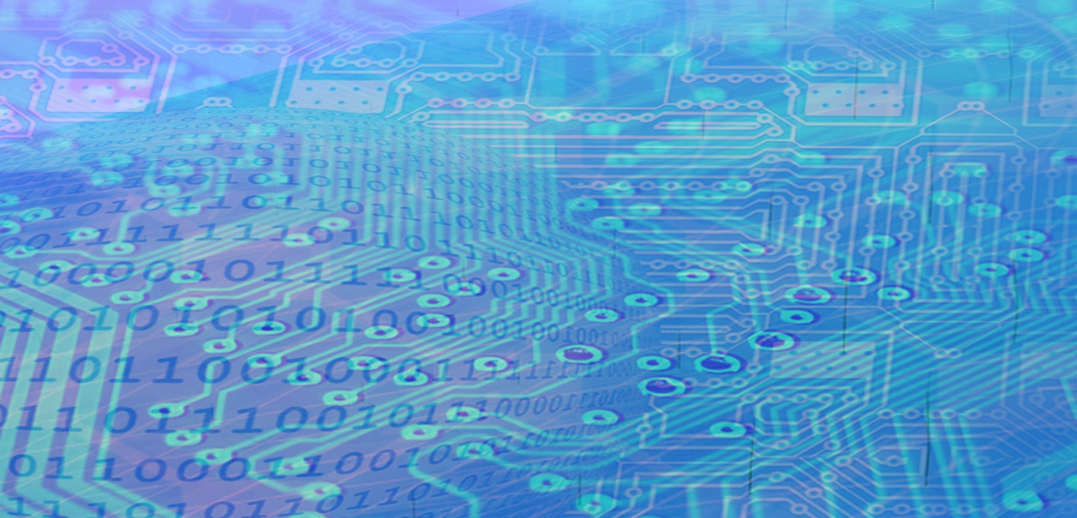 How can technology create a fairer world? How can we better use, build, and fund technology to generate outcomes that will benefit CGIAR's broader ecosystem?
On April 27, CGIAR's Gender, Diversity and Inclusion in the Workplace function (GDI) facilitated an exciting virtual event that featured a leading public interest technologist, Afua Bruce. 
Afua is co-author of The Tech that Comes Next, a book that connects ideas and conversations across multiple sectors from artificial intelligence to data collection, collaborative funding, and social media. At its core, it aims to facilitate a better, fairer use of technology around the world. 
"CGIAR aims to put the digital revolution right at the heart of our work, ensuring that the benefits can be shared by the millions of farmers, agri-food businesses, and developing economies around the world," said Khulod Odeh, CGIAR Global Director, Digital & Data.
"I know how challenging technological transformation can be – both internally and externally. That is why I was so excited to see this book, a collaboration between Afua Bruce and Amy Sample Ward."
"This partnership asks the big questions and shares many, many practical ideas." 

Afua opened her presentation by highlighting the gaps in the accessibility of technology around the world: "We live in a world that is built around systemic exclusion – from technological products to centralized power, organizational structures, and policies. If we invest our time and effort wisely, we can shift to systemic inclusion – prioritizing community, accountability, and shared resources," she said.
"It doesn't take an engineer to decide about the technologies that affect your life," said Afua. "We need a more diverse group of people to be seated at the table." 
Afua said solutions begin with the community, both the people who develop and use technology, as well as those affected by it. If we want to make the world a fairer, more equitable place, then our technology decision-making processes need to put people first, the book says, as well as their local cultures and experiences. 

Image source: The Tech That Comes Next, Afua Bruce and Amy Sample Ward
Building a more equitable world is not a one-person job. Afua looked at how five key roles can help individuals and organizations create a more inclusive and accessible space, thus enabling technological advancement, as well as safe and unbiased data handling. 
Social impact organizations – including government and non-government organizations – should change their organization's tech and investment cultures.

Technologists – including professionals and engineers – should change the development processes and build pathways.

Funders and Investors should commit to long-term support and intentional inclusion. They should think about social impact.

Policymakers should commit to changing laws and policies so that they proactively engage the affected communities.

Communities should think about their wants and needs, as well as the changes they want. Then they should ask for these things. 
In the final segment of the event, a Q&A session was opened to all participants, and Afua Bruce dove deep into the questions, referencing her own experiences and case studies. 
A participant asked: Are you optimistic or pessimistic about the world's technological future?
"It's possible to be both at the same time: There are a lot of ways technology can go wrong," she said, noting that when it is predominantly white men that develop technology in Silicon Valley, then first-phase AI technologies are often based on biased data and this builds inequalities into the technologies. 
"But we have the power to do better; we have the power to design technology and use data differently," she said.
Other questions included:
How do you scale this approach across diverse and multiple communities?

To what extent are donors sensitive and responsive to the ideas of diversity and inclusion when investing in technology?

How do you combine agility in the fast-paced world of technology with the slower speed of policy-making?

What tools have successfully bridged acceptance issues between generations, which can come from bringing technology into communities?
To wrap up the event, Fiona Bourdin-Farrell, CGIAR Global Director, People & Culture summarised key take-aways: "We're all very conscious that the digital revolution is profoundly impacting our society, and it's inspiring to hear how this translates for CGIAR as we deliver our important mission.
"We really appreciate having a leading expert like Afua share her cutting-edge work with the CGIAR community. We are keen to facilitate ongoing discussions on the role of technology and how it can advance Gender, diversity and inclusion in our workplaces." 
Watch the recording, accessible to all CGIAR staff, and learn more about what Afua had to say. Available in English, French, and Spanish. 
Follow the GDI LinkedIn page to stay notified of upcoming events.
Afua Bruce's Biography:   

Afua Bruce is a leading public interest technologist who works at the intersection of technology, policy, and society.
Afua is the Principal of the ANB Advisory Group LLC, a consulting firm that supports organizations to develop, implement, or fund responsible data and technology. With her background in software engineering, data science, and artificial intelligence, combined with experience in developing and deploying technology in and with communities, Afua incorporates an equity-based framework into her engagements.
Afua is an adjunct professor at Carnegie Mellon University and an affiliate at Harvard Kennedy School's Berkman Klein Center. Afua's newest book, The Tech That Comes Next: How Changemakers, Technologists, and Philanthropists Can Build an Equitable World, describes how technology can advance equity.