Using a science-based approach to catalyze private sector capital flow into climate-smart agribusinesses in Africa
From

CGIAR Initiative on Diversification in East and Southern Africa

Published on

25.07.23

Impact Area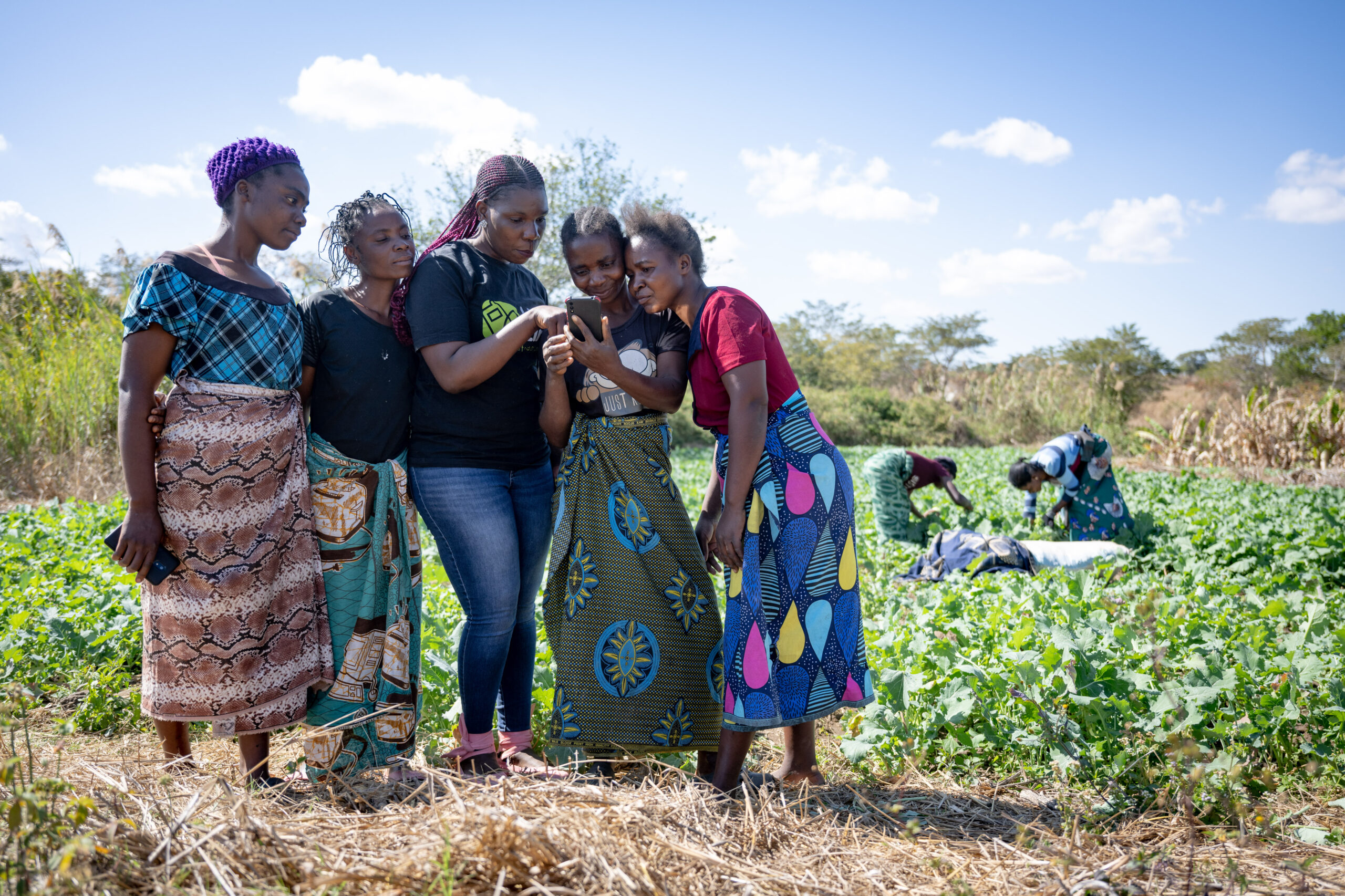 In order to close the funding gap and achieve the Sustainable Development Goals (SDGs), innovative approaches and system changes within the global food systems sector are crucial. While agricultural businesses have long been recognized as the backbone of African food systems, they face various obstacles that hinder their growth and impact. Access to finance remains a significant challenge, with high transaction costs, long investment processes for deals, and high interest rates from banks and other financial institutions deterring private and concessional financiers from making comparatively small investments. To address these issues, the CGIAR Food Systems Accelerator has established a pipeline of high-growth and inclusive agribusinesses, that have undergone a comprehensive process of technical assistance to mitigate risks,  drive climate-smart innovation, and achieve impactful outcomes at scale.
CGIAR's Role
As the world's largest agricultural innovation network, the CGIAR is dedicated to improving and benefiting food, land, and water systems in the face of a changing climate. However, reaching scale and making a meaningful impact on the lives of millions of smallholder farmers in Africa remains a challenge. The CGIAR Food Systems Accelerator (CFSA) offers a clear pathway to scale by collaborating with climate-smart agribusinesses. Through co-design and implementation, CGIAR scientists work closely with entrepreneurs to develop sustainable and impactful solutions that foster innovation and drive growth. These solutions include but not limited to digital platforms for agri-inputs and market access, providers of nutritious foods to vulnerable communities, community-based financing for irrigation products, and waste-to-feed processing plants.
Benefits for Agribusinesses and Financiers
Participating agribusinesses benefit from bespoke and demand-driven technical assistance, enabling them to benefit from science-based evidence for their impact. By strengthening their investment case for impact investors, development finance institutions (DFIs), and other sources of capital, these agribusinesses can overcome funding challenges. Simultaneously, financiers benefit from reduced costs associated with identifying and verifying sustainable investments, making it more feasible to support climate-smart agribusinesses.

Image: Off-Grid Solar Irrigation System in rural Kenya (c) Stable Foods. Photo credit: Dr. Tinashe Dirwai
The CGIAR Food Systems Accelerator Process
The CGIAR Food Systems Accelerator follows a three-phase implementation approach over a six-month period. The first phase involves a diagnostics process, where each agribusiness undergoes a thorough assessment to identify growth opportunities and needs. This assessment is followed by a design phase, where scientists and entrepreneurs engage in co-creative solutioning and strategy building to develop an action plan. The third and final phase, termed delivery, provides agribusinesses with personalized support from experienced technical advisors. This support includes tools, guidelines, risk analysis, strategic advice, and access to networks.
Climate Smart Agriculture Technical Assistance Support
The technical assistance provided to agribusinesses is categorized into four main themes: impact measurement and management (IMM), gender and social inclusion (GESI), enabling environment (EE), and innovation-specific focus. IMM focuses on analyzing the impact of business operations on livelihoods and the environment. GESI helps businesses leverage and improve the capabilities of their female workforce and cater to a wider audience of female farmers and customers. EE focuses on regulations and policy aspects, enabling agribusinesses to navigate the regulatory landscape effectively. Innovation-specific technical assistance is demand-driven and tailored to each business's climate-smart agriculture's unique needs, involving experts in relevant areas such as market linkage strategies, crop biophysics, agri-finance, and customer data management.

Image: Irrigation specialist Dr Tinashe Dirwai and Stable Foods CEO Andrew Massaro discussing smart irrigation technologies (c) Stable Foods. Photo credit: Dr. Tinashe Dirwai
Partnerships for Success
The success of the CGIAR Food Systems Accelerator relies on collaboration among various partners. While CGIAR provides climate-smart technical delivery and innovation, 2SCALE contributes to investor engagement and investor-readiness support. The Rallying Cry, an intermediary at the intersection of gender and climate, provides strategic and program management support for technical assistance delivery. Their collective efforts aim to strengthen each agribusiness' resilience and catalyze private sector capital for scaling and amplifying their solutions.
Results and Outlook
The CGIAR Food Systems Accelerator offers a unique opportunity for CGIAR researchers to share their knowledge while gaining insights into market parameters crucial for disseminating their scientific innovations effectively. Agribusinesses benefit from valuable evidence-based knowledge and technologies, networks as well as improved environmental, social, and financial performance. For financial actors, the program offers a robust pipeline of de-risked agribusinesses  and enables more informed investment decisions. Looking ahead, the program aims to contribute to stronger food systems and value chains in the region, leveraging science-based innovations, investment readiness, and business and climate resilience support. By driving systemic changes and catalyzing private sector capital, the program seeks to create more robust and sustainable food systems.
Featured image: Farmers exploring digital agro-advisory services in Zambia. Photo credit: AICCRA
Authors:
Hauke Dahl – Program Co-lead, CGIAR
AnnRita Njiru – Activation Manager, The Rallying Cry
The CGIAR Food Systems Accelerator is an agribusiness support program within CGIAR Research Initiative on Ukama Ustawi: Diversification for resilient agrifood systems in East and Southern Africa. Responsibility for editing, proofreading, layout, opinions expressed, and any possible errors lies with the authors and not the institutions involved.
CGIAR is a global research partnership for a food-secure future. To learn more about its Research Initiative for East and Southern Africa Ukama Ustawi, please visit here.
Check out our last blog here.