Unlocking the potential of bean production and marketing for improved nutrition and income in Kenya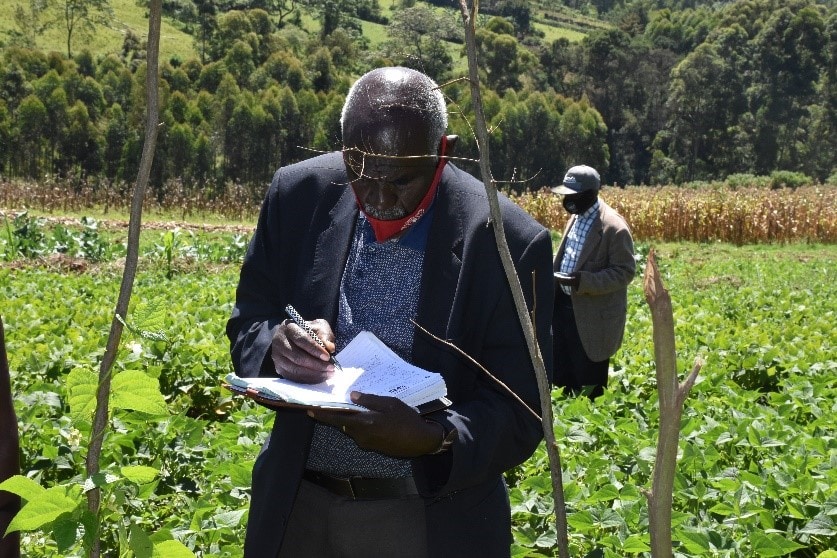 On the undulating landscape of Omobirona village, Nyansiongo Ward, Nyamira County, in Kenya, is a healthy bean crop planted to showcase the newly released high iron and zinc bean varieties; Angaza, Faida and Nyota. Thirsty for knowledge, farmers are seen trickling in for a field day to learn about the nutritious beans, how best to grow them and the market opportunities they can tap into. The field day, organized by the Alliance of Bioversity International and CIAT (Alliance) – through Pan Africa Bean Research Alliance (PABRA) – in partnership with the County Government of Nyamira, the Kenya Agricultural and Livestock Research Organization (KALRO), the Cereal Growers Association (CGA) and Yara International has attracted participation from  various stakeholders among them AgroZ Kenya, Syngenta Kenya Ltd, Kenya Biologics Ltd, Greenlife Crop Protection Africa, Royal Seeds, Twiga Chemicals Ltd, SeedCo Kenya and Agrofoods Trading Ltd.
This article is originally published by PABRA Africa.