Uniting efforts to enhance the use of neglected Mayan superfood chaya
From
Published on

26.04.18

Impact Area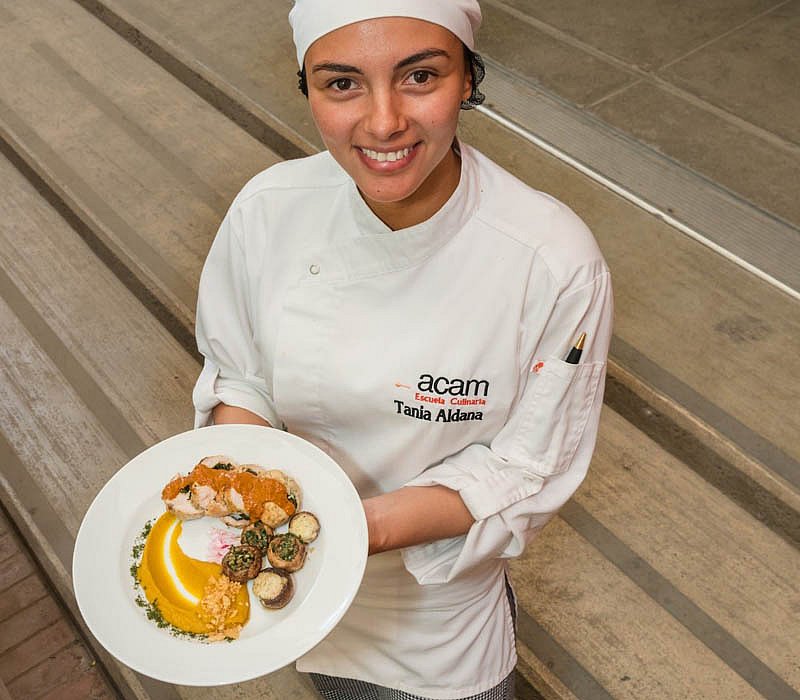 Rose Robitaille, Research Fellow, Healthy diets from sustainable food systems, discusses the potential of chaya, an underutilized Mayan spinach, and reports on the Chaya Conference held this March in Guatemala City.
It's 8:30 on Tuesday morning, 13 March 2018, on the verdant campus of the Universidad del Valle de Guatemala in Guatemala City. It seems to be business as usual on the university grounds with students slowly filing onto campus and birds chattering in the palms overhead, yet another more unlikely gathering is underway bringing together stakeholders to discuss a native and little-known plant, chaya.
Chaya (Cnidoscolus aconitifolius) or Mayan spinach is an evergreen shrub that has been domesticated for food and medicine in Mesoamerica since pre-Columbian times. In addition to its cultural relevance, chaya is an important source of nutrition and is considered to be a superfood. Despite these attributes, chaya has received very little research attention to promote its use in Guatemala to meet national challenges of poverty and malnutrition.
To contribute to filling this gap, Nadezda Amaya, Gender and Value Chain Specialist, Bioversity International, assessed the current use and value chain of this crop to identify a strategic holistic approach for value chain enhancement. Amaya's research revealed the potential benefits and opportunities for enhancing the chaya value chain, especially for the health and livelihoods of rural indigenous women. She found that while chaya is well known and used by villagers in Guatemala and has a strong market in the Yucatan in Mexico, it is currently hard to find in markets in Guatemala.
Guided by coordinated, pro-poor and gender-sensitive approaches, conference attendees explored ways to strengthen the chaya value chain. Participants from all walks of life were present, including representatives from the government, national and international NGOs, academia, gastronomy, private enterprises and local producers. Lively presentations covered current research initiatives on best production practices, use of chaya in school gardens, nutrition analyses and cooking preparations, market and value chain analyses, analysis of national programmes that are conducive to enhancing the use of underutilized species, and marketing strategies for chaya.