UK Minister Lord Ahmad visits ICRISAT, discusses climate action
From
Published on

19.03.21

Impact Area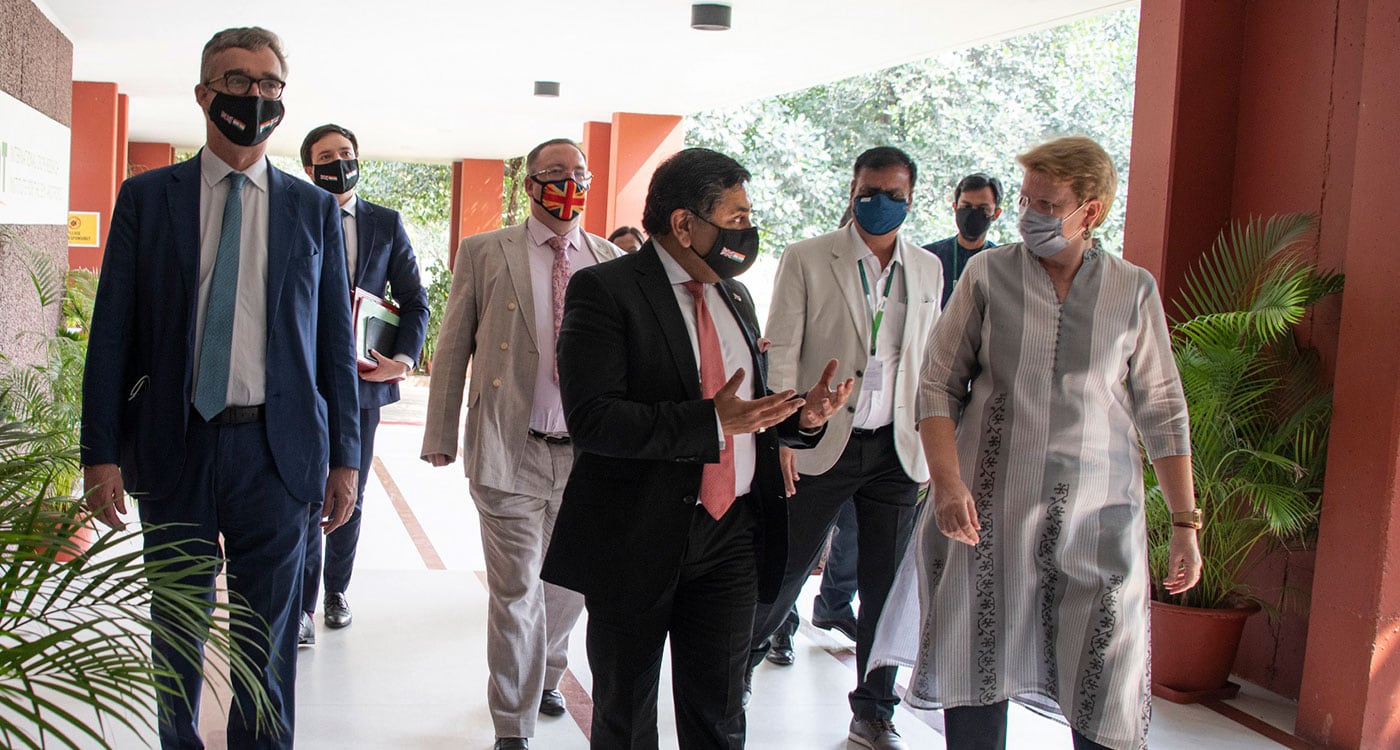 Lord Tariq Ahmad, Minister of State for South Asia and the Commonwealth in the UK Government's Foreign, Commonwealth & Development Office (FCDO), led a high-level delegation to discuss climate-resilient agriculture, biodiversity and sustainability during his visit to the ICRISAT here on Thursday.
ICRISAT helps smallholder farmers adapt to climate change and mitigate its devastating impacts on agriculture.  Scientists from ICRISAT's breeding and genomics facility demonstrated to Lord Ahmad how traits such as heat and drought-tolerance are identified and used to accelerate development of climate-resilient crops, how water conservation technologies help smallholder farmers increase their yields even when monsoon rains are scanty, and how biodiversity of crops important for drylands is preserved in the ICRISAT Genebank.
"This year, as we host COP26 in Glasgow, sustainable agricultural practices and technologies are an important issue for the UK. My visit to ICRISAT today is to explore future collaboration in this regard and an opportunity to see how ICRISAT is catalysing productivity and prosperity in the semi-arid tropics in the face of climate change," said Lord Ahmad.