Ugandan teacher walks 664 km to raise awareness of shea trees: 'My worry is extinction'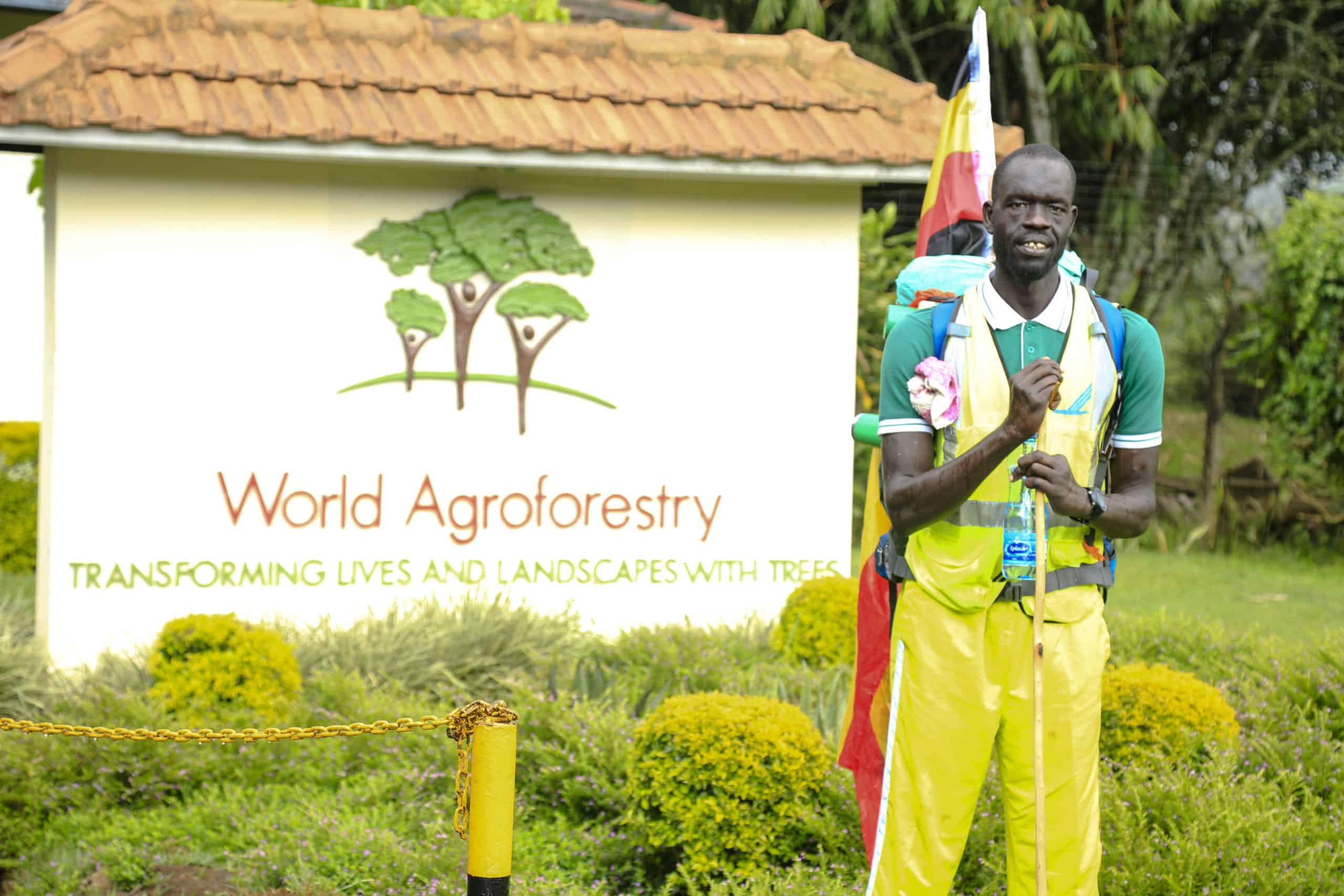 Arriving in Nairobi on 2 March, Gerima Mustapha, 47, emerged out of the driving rain at the entrance to the headquarters of World Agroforestry, a Ugandan flag on his back and a Kenyan shield in his hand.
None of us knew what to expect. We just knew that he had walked from his home in Northwest Uganda and was deeply concerned about the fate of a tree that is endemic to the Sudanian Savanna zone. The tree is called 'shea' in East Africa, 'karité' in West Africa and Vitellaria paradoxa by scientists and foresters.