TICAD7 Side Event: How Japan's know-how can help address Africa's food and nutrition challenges
From
Published on

27.09.19

Impact Area
Funders

Bill and Melinda Gates Foundation, Japan, The World Bank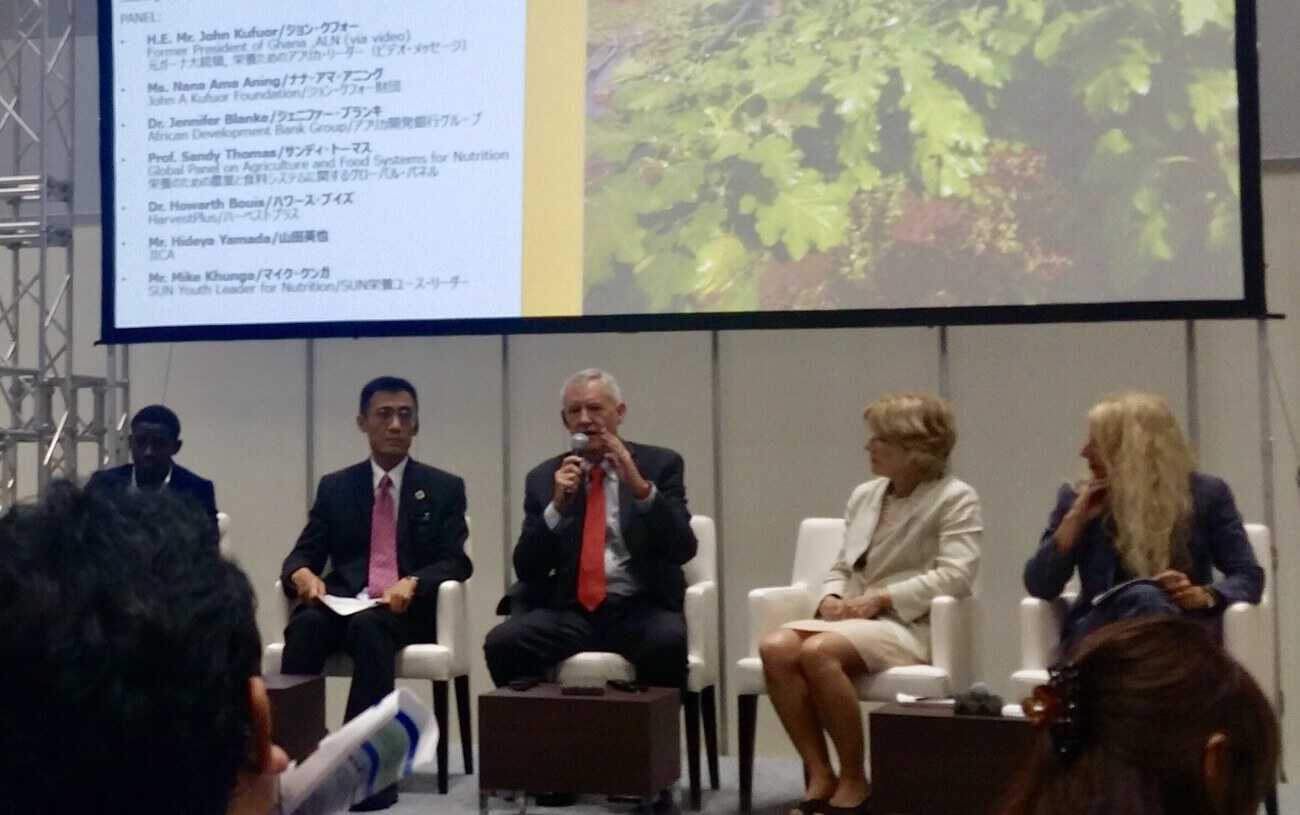 To feed its growing population amid climate change and other challenges, Africa needs a flourishing food system that is nutrition-sensitive, efficient, safe, healthy, and environmentally sustainable. This requires bringing modern technologies to local communities, helping stakeholders to acquire the relevant technical know-how, and building strong partnerships and institutions. Developed countries around the world can play important roles in these efforts—and Japan is one of them.
An IFPRI side event in Yokohama at the Tokyo International Conference on African Development (TICAD7) in August explored how Japan is lending its expertise to address Africa's food and nutrition challenges.
"There are only two countries in the world that have no hunger and no problem of rising overweight. One of them is Japan. So, Japan is possibly in the best position to help other countries solve their food security and nutrition problems," said IFPRI Markets, Trade and Institutions Division Director Rob Vos. IFPRI's new research program Food Industries for People and Planet (FIPP) is also relevant in this regard.