Three Keys to Transform Food Systems: Public Policy, Public-Private Partnerships, and Smallholder Diversity
From
Published on

07.02.23

Funders

Netherlands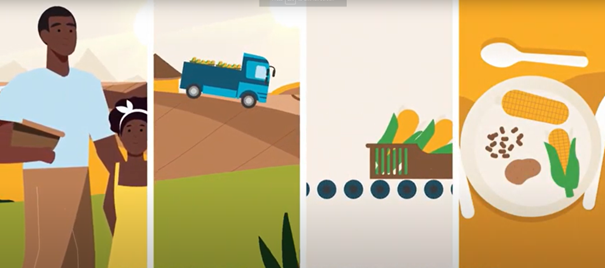 A synthesis study recently published by the Netherlands (NL)-CGIAR Research Programme brings together new knowledge and insights generated by the program's projects and experts.
The NL-CGIAR Research Programme consists of three funding instruments, which included a funding call on seed systems, an expert program, and a public-private partnership. The programme funded 27 research projects from 2017 to 2022.
The Synthesis Study: NL-CGIAR Research Programme analyzes the documentation and outputs of all projects from the three different NL-CGIAR funding instruments. It also addresses three key themes in food systems thinking: the role of the public sector in food system transformation, the diversity of smallholders in agri-food value chains, and the merits and dilemmas of public-private partnerships in international agricultural research.
The synthesis study includes three thematic papers, animated short films highlighting key results,  an approach paper, which reflects on the set-up of the programme and its funding instruments, and three recorded webinars entitled Food Fight.
More information
Read more on the NL-CGIAR Research Programme website.
Download the thematic papers:
The Netherlands and CGIAR co-organized a conference in November 2022 to highlight the results of the programme through a deep dive into the NL-CGIAR Synthesis Study findings. You can consult the conference report here.
The NL-CGIAR research programme is part of a cooperation agreement (2017-2022) between the government of the Netherlands and CGIAR, the global research partnership for a food secure future. The programme is funded by the Dutch Ministry of Foreign Affairs, implemented by NWO-WOTRO; in close collaboration with CGIAR, the Ministry of Agriculture, Nature and Food Quality and the Netherlands Food Partnership. See also www.nwo.nl/cgiar.
Header image by NWO.