The transformative value of maize
From
Published on

08.03.21

Impact Area
Funders

Bill and Melinda Gates Foundation, United States of America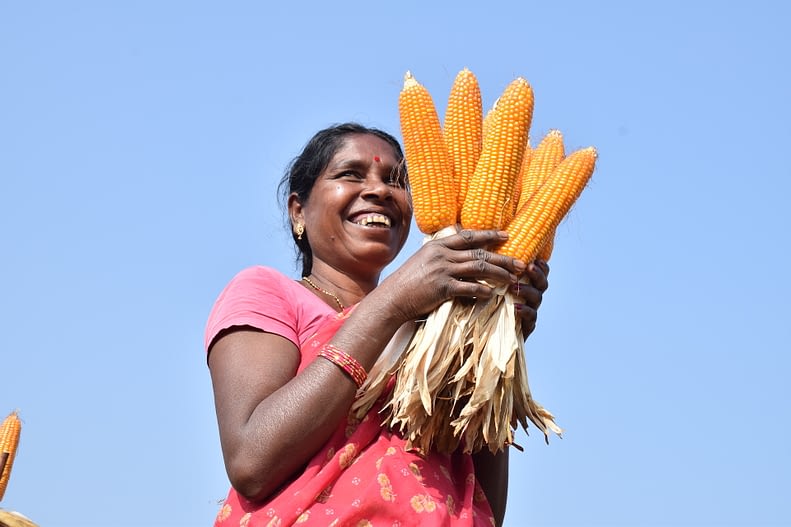 The state of Odisha, in the east of India, ranks sixth in rice production in the country. Agriculture in Odisha's tribal-dominated plateau region, however, is characterized by depleted soils along with low and variable rice yields. During the monsoon season, more than 60,000 hectares of land are left fallow, due to lack of knowledge and to farmers' low risk tolerance.
In districts like Mayurbhanj, over 50% of the population belongs to tribal groups. Women there are mostly engaged in traditional roles: being at home looking after family, farm and livestock while their men are away as migrant laborers or with menial jobs. Women working on farming used to be considered daily wage laborers, as if they were only supporting their husband or family who were officially the farmers.
The last few years, with the introduction of maize cultivation and its promotion predominantly for women farmers, a significant change in the perception of women's role is unfolding in the region.