The return of Chagos, DiCaprio's new film, and the birth of Arctic peatlands
From
Published on

03.06.19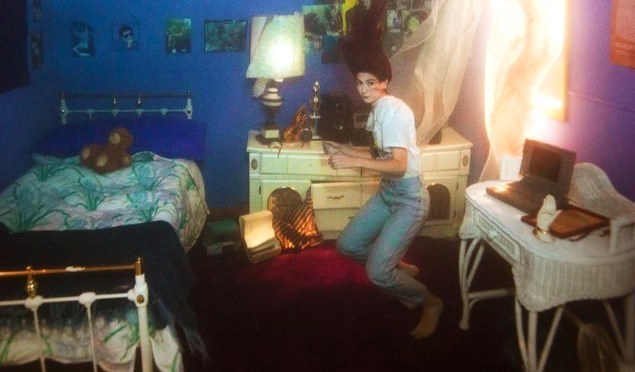 Welcome to the Landscape News bi-weekly digest on landscapes, climate and sustainability. From what's on your shelves to what's in the atmosphere, here's the news to know.

LANDSCAPE NEWS: Hear me roar
To celebrate International Day for Biological Diversity, Landscape News spoke with Rupert Barrington, producer of BBC Earth's latest series Dynasties. The five animal families documented are as dramatic as GOT – or is it just Sir David Attenborough's voice?
In Colombia, Apple is investing in conserving the carbon sinks of mangroves, while in China, the largest bamboo structure of its kind has been erected at the 2019 Beijing Expo.
And, our first poem, penned by Donatella Gasparro.
BIODIVERSITY: Health or wealth?
The World Health Assembly convened in Geneva, where the World Health Organization announced the inclusion of traditional Chinese medicine in a revised version of its influential compendium on health issues. Conservationists weren't thrilled, as this could boost demand for certain animal parts.
In better news, a new study found that mortality rates of elephant poaching in Africa have dropped down to less than 4 percent from 10 percent in 2011, though the decline must continue for the tusked creatures to stick around.

INDIGENOUS PEOPLES: Say ta-ta
The U.K. was confronted with a 116-6 vote in the U.N. General Assembly to return its last African colony, the Chagos archipelago, back to Mauritius. Indigenous Chagossians who have been forcibly removed from the islands during this rule hope to return home at last.
In New Zealand, climate change is threatening the survival of a medicinal shrub (kūmarahou) and a grass used for weaving (kuta). A new study makes the case that if the species go, so too will defining parts of Māori tradition and culture.

POLICY: Loves a good lobby
European elections on 26 June saw Green parties across the EU sweep up more votes than ever before. Expect increased pressure on parliaments for more climate action, civil liberties and social justice.
How much does lobbying work? Not much, but it's better than nothing, says a new study that for the first time has quantified the effects of lobbying on climate policy enactment.
The West's salad days of shipping its trash to the East are coming to a grinding halt, as Southeast Asian nations are banding together to stop waste imports.
Germany, which said it would phase out coal by 2038, is putting EUR 40 billion toward creating new jobs in the country's mining regions.
The U.S. is now calling its liquified natural gas exports "freedom gas." Assistant secretary for fossil energy Steven Winberg said he is pleased "to promote an efficient regulatory system that allows for molecules of U.S. freedom to be exported to the world."
SCIENCE: Cold places, warm regards
Can global warming create new carbon sinks? Thawing ground ice could convert Arctic wetlands to peatlands – heavy lifters for carbon sequestration – found researchers from Leeds.
A new report looked at why deforestation rates have remained "stubbornly high" and "only growing" in the Amazon. No surprises here: agriculture and mining are main drivers across most countries examined.
CULTURE: The sound of sunken ships
At Cannes Film Festival, Leonardo DiCaprio's latest doc Ice on Fire screened the latest Arctic science and how to save human civilization. Casual.
In singer-songwriter Weyes Blood's new album Titanic Rising, shimmery 1970s vibes pair with existential lyrics about climate change
A decade after launching clothes recycling project "Green Eileen," visionary designer Eileen Fisher is awarded the prestigious Positive Change Award.
MIT Press prints two new intellectual coffee-table books: watercolors and animal communication through color in Nobel Prize–winning biologist Christiane Nüsslein-Volhard's Animal Beauty; illustrations and the fantastical nature of evolution in French researcher Emmanuelle Pouydebat's Atlas of Poetic Zoology.
Now, take two minutes to tally up the climate impact of your travels with an easy calculator from Sweden.
The post The return of Chagos, DiCaprio's new film, and the birth of Arctic peatlands appeared first on Landscape News.