The impacts of socio-technical innovation bundles (STIBs) on women's empowerment and resilience
From

CGIAR Initiative on Gender Equality

Published on

16.10.23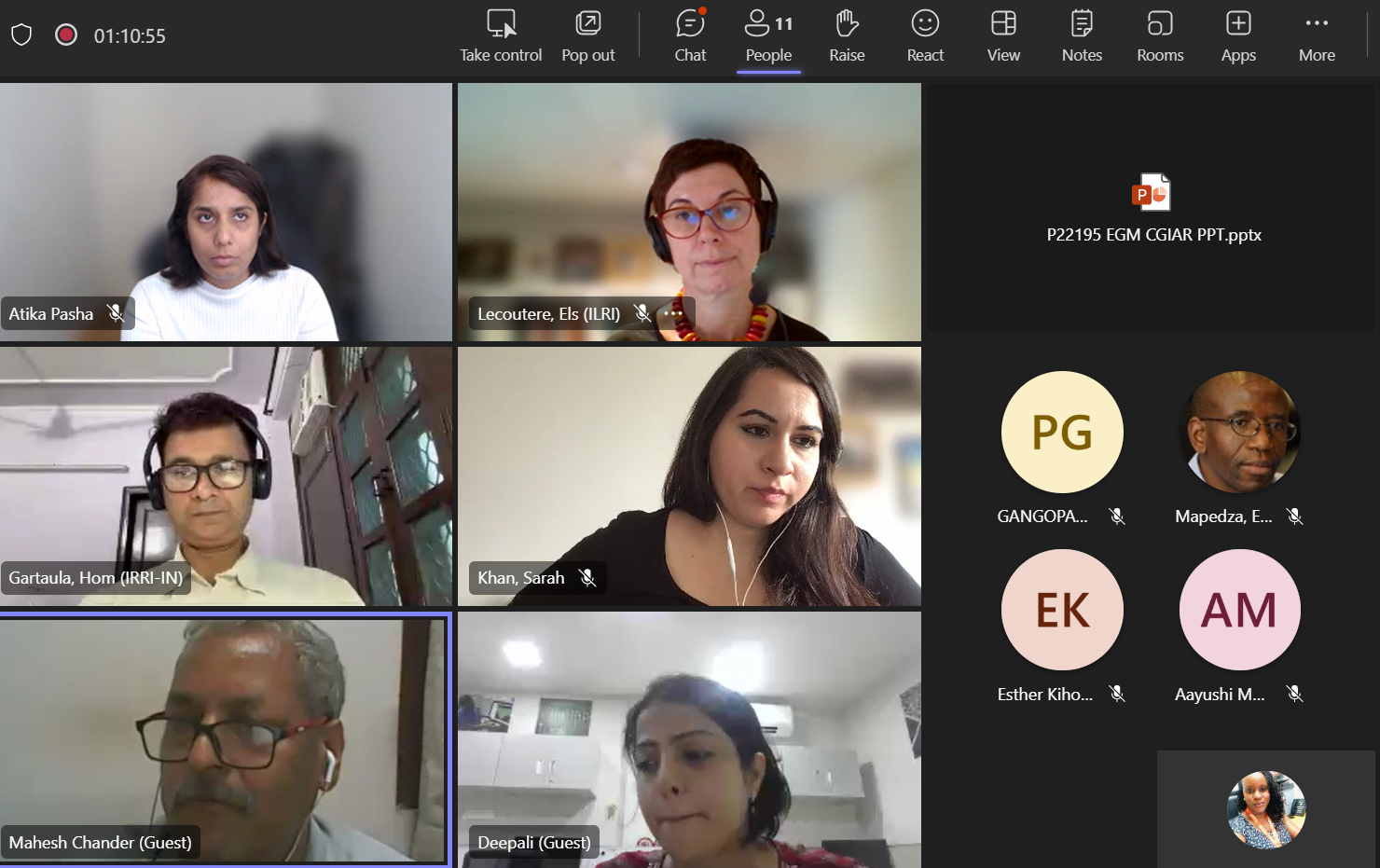 The introduction of technical and technological innovations within agri-food systems (AFSs) has brought about significant changes in human welfare and elevated farmers' resilience to climate-related shocks. Nonetheless, the substantial increase in population, coupled with the negative spillovers of these innovations on climate, public health, nutrition, and social equity, is rendering a considerable number of AFSs unsustainable. Recent research indicates that the benefits of AFSs are disproportionate towards disadvantaged groups, including women, indigenous communities, racial and religious minorities, and young individuals. As a result, it is imperative for technological innovations to increasingly focus on fostering equitable AFSs, capable of specifically addressing vulnerable segments such as women and youth, thereby enhancing their livelihoods and overall quality of life.
Several actors are now focusing on introducing bundled interventions combining technical and/or technological innovations with social innovations (or socio-technological innovation bundles- STIBs). Their aim is to apply a multifaceted strategy for agricultural transformation that simultaneously allows technological advancements, with increased adoption of new methods and tools, and alleviates barriers in access to inputs and credits.  Although these bundled interventions aim to target all farmers, the positive effects might fail to reach women farmers, as the bundle configuration does not consider their preferences and capacities. If women are unable to adopt these technical approaches, their agricultural productivity suffers, consequently influencing their empowerment and resilience negatively. To bridge the existing gender gaps, socio-technical innovation bundles need to align with women's preferences, attitudes, and capacities.
What are the effects of STIBs on women's resilience and empowerment?
To determine which STIB configurations are most beneficial for women, we produce an evidence gap map (EGM) to examine existing evidence on STIB interventions and their impact on women's resilience and empowerment. Our EGM systematically reviews the existing literature on the effect of different STIBs and consolidates evidence on the efficacy of these bundles in empowering women and enhancing their resilience.
Our review of 22 studies found that STIBs have a positive impact on women's resilience, but not on women's empowerment. First, for resilience, the results suggested that STIBs lead to an improvement only for outcomes in adaptive capacities. Of the 22 studies, 13 measured the effects of STIBs on women's resilience outcomes, primarily based on absorptive and adaptive capacities. These studies found that STIBs can improve women's adaptive capacities, largely measured through improved agricultural productivity and increased assets. However, they did not find a clear impact on women's absorptive capacities. Second, the results did not show a clear trend for empowerment outcomes, primarily measured through the Women's Empowerment in Agriculture Index and its sub-domains. Eleven studies reported the effects of STIBs on outcomes related to women's empowerment. These studies found mixed results, with some studies showing a positive impact of STIBs on women's empowerment and others showing no impact or even a negative impact.
The results from the EGM on the impact of STIBs on women's resilience and empowerment found that the results were mixed, and no clear trends emerged. This is likely due to the large variety of indicators used, as well as the variation introduced through the methods and contextual factors.
However, we also identified some important lessons learned about the barriers and facilitators of STIB interventions. In several recent programs, the benefits of the intervention were not observed in women, as they had time constraints in adopting practices suggested by the programme implementers. The time constraint problem is further exacerbated when the interventions target women-headed households rather than biparental households. Although interventions that establish farmer groups and cooperatives are observed to have positive effects on social capital and cohesion, these efforts do not necessarily translate into higher participation of women in economic activities and business enterprises.
Moreover, these farmers groups do not guarantee that all members of the community will benefit from asset creation. If the interventions do not consider the disparities in initial endowments in assets within the target population, the programmes can further exacerbate these disparities. Inefficiencies within governmental entities have also shown to impede the timely implementation of farmers' initiatives. Also, trainers and extension workers are predominantly men, and hence they are more likely to invite other men farmers to the capacity building programs, leaving women farmers behind. Further, several studies have shown that women do not consider training useful, as they find that most of the trainings are tailored for the benefit of male farmers. Women also report experiencing gender-based discrimination while participating in these programs.
Other challenges at the implementation level that do not exclusively affect women are related to the establishment of market linkages. Given that farmers have a weak understanding of markets, they are not linked to markets, or they have limited access, they heavily rely on third parties for product commercialisation. Hence, farmers fail in reaping the benefits from the existing structures. Many of the recent STIBs programmes are being implemented in countries and regions with weaker institutions and physical infrastructures, where all the benefits of these innovations might not be realised by everyone. Given the vulnerable settings where agricultural interventions usually take place, it is important that the design of the interventions fit the needs and characteristics of the target population.
CGIAR's approach under the Reach-Benefit-Empower-Transform (RBET) framework offers a more holistic perspective on empowerment and encompasses shifts in both structural dynamics and gender norms resulting from interventions. For instance, research has demonstrated that women might display greater openness to adopting technological bundles that mitigate the trade-offs they face between agricultural production and domestic responsibilities. Therefore, while improvements in infrastructure like roads and electricity could benefit the rural economy, their particular benefit to women could be maximized by coupling them with improved accessibility to cooking fuel or water, consequently alleviating their domestic workload.
Finally, more often than not, women are not the explicitly targeted group in STIBs interventions. Implementers should attempt to reach women from the onset and design their programmes to directly benefit women. For example, programmes with women extension workers would likely reach women from the get-go. Also, programmes with women in decision-making positions are shown to empower women in agriculture.