The GDI Network: Advancing together to power innovation
From
Published on

02.04.20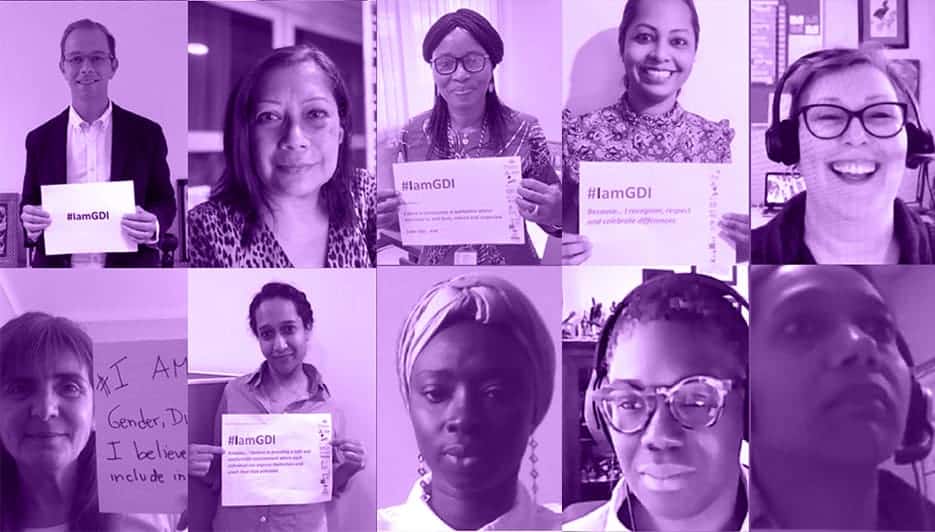 Launched at a five-day virtual workshop in March, the new cross-System GDI Network will play a key role in translating CGIAR's shared vision for gender equity, diversity and inclusion (GDI) into meaningful action.
This shared vision is based on the knowledge that more diverse and inclusive teams solve complex problems more accurately and successfully. Diversity has also been shown to improve performance at the board, executive and workplace level. Representation of women in top management improves the performance of organizations such as CGIAR that are heavily focused on innovation.
"The GDI Network is a good example of diversity powering innovation," says Fiona Farrell, the CGIAR System's Senior Advisor on GDI.
"It includes human resource and gender professionals from all across CGIAR, bringing together a wonderful range of different perspectives."
The Network members will support their Center/Alliance leadership to advance GDI in their workplaces. They will help co-create a range of new CGIAR GDI products and have access to the latest insights on GDI issues. They will play an important role in achieving the shared goals of CGIAR's GDI Framework and Action Plan.
"The GDI Network also contributes to building general awareness on GDI issues," says Fiona.
"Together with the newly formed CGIAR System GDI Function, the GDI Network will help to make our global workplaces even more inclusive and enabling."
In January, CGIAR launched its GDI Framework and Action Plan, charting the course for a multi-year journey on GDI.