The future of livestock in the developing world: myths, complexities and trade-offs
From
Published on

18.11.19

Impact Area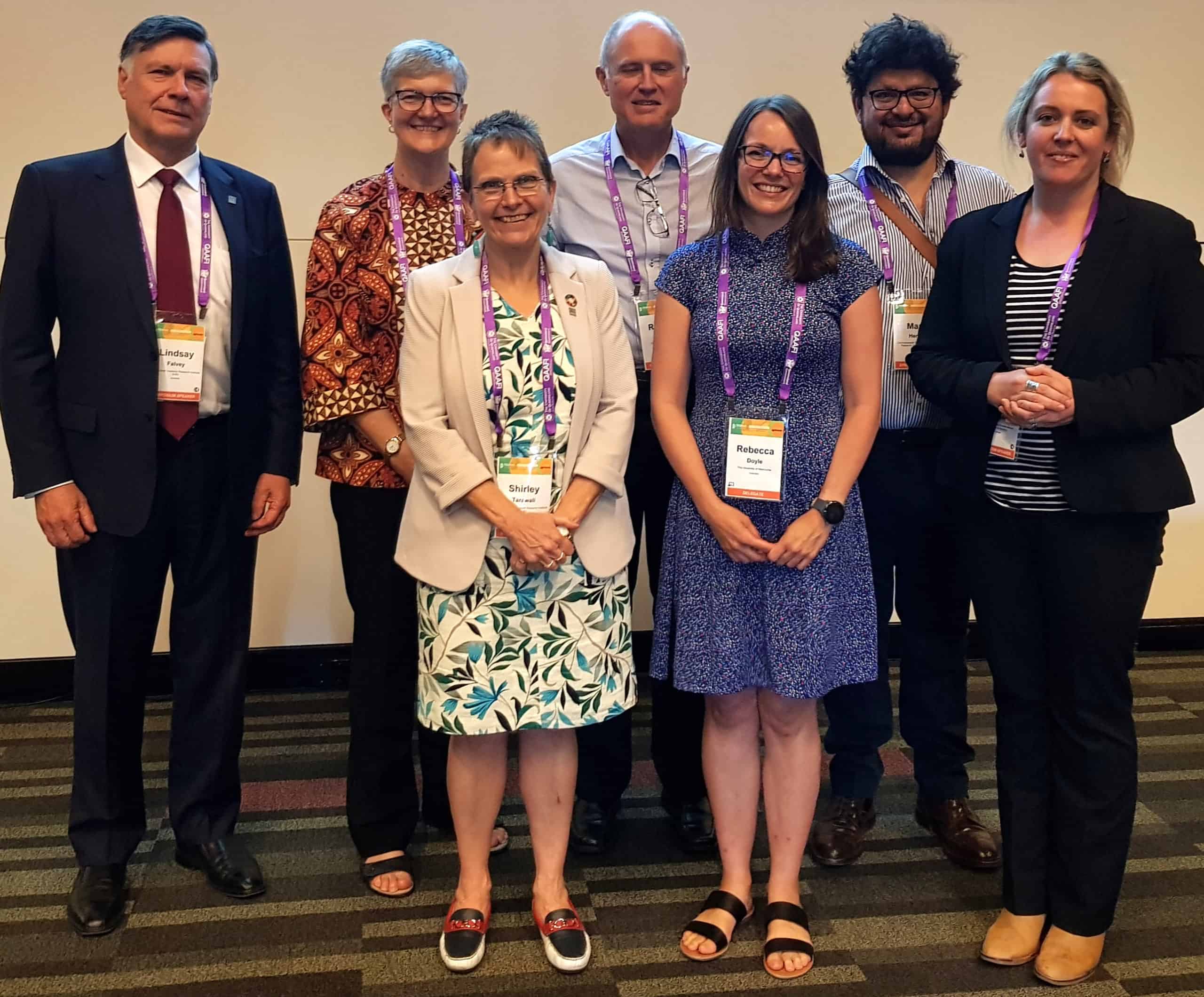 The future of livestock in the developing world was one of the principal themes at the third International Tropical Agriculture (TropAg) Conference held from 11-13 November 2019 in Brisbane, Australia.
The conference focused on the challenge of feeding the world's ever-growing population, which is expected to reach 9.8 billion by 2050. The greatest challenges will come from countries in the world's tropical zone, currently home to half the world's population. Livestock is expected to play an important role in their nutrition and livelihoods, even as the sector comes in for various criticisms in the developed world.
The International Livestock Research Institute's (ILRI), board chair, Lindsay Falvey, who is also a professor at the University of Melbourne, Australia, led a session on sustainable, healthy diets for all that included a keynote presentation from Lawrence Haddad and additional presentations from several Australia-based researchers, including Robyn Alders, Centre for Global Health Security, who spoke on public and policy opportunities to support sustainable livestock;  Mario Herrero, Commonwealth Scientific and Industrial Research Organisation (CSIRO), who spoke on some of the myths about livestock and the environment. They were followed by three scientists who spoke about some recent success stories on livestock: Richard Eckard, The University of Melbourne, on the potential for methane reduction; Rebecca Doyle, The University of Melbourne, on animal welfare and farm intensification; and Anna Okello, Australian Centre for International Agricultural Research (ACIAR), on opportunities to transform food systems in developing regions. ILRI's assistant director general, Shirley Tarawali, facilitated the discussion that ensued after the presentations. . . .