Taking a systems approach to groundwater governance in Nepal
From

CGIAR Initiative on NEXUS Gains

Published on

24.05.23

Impact Area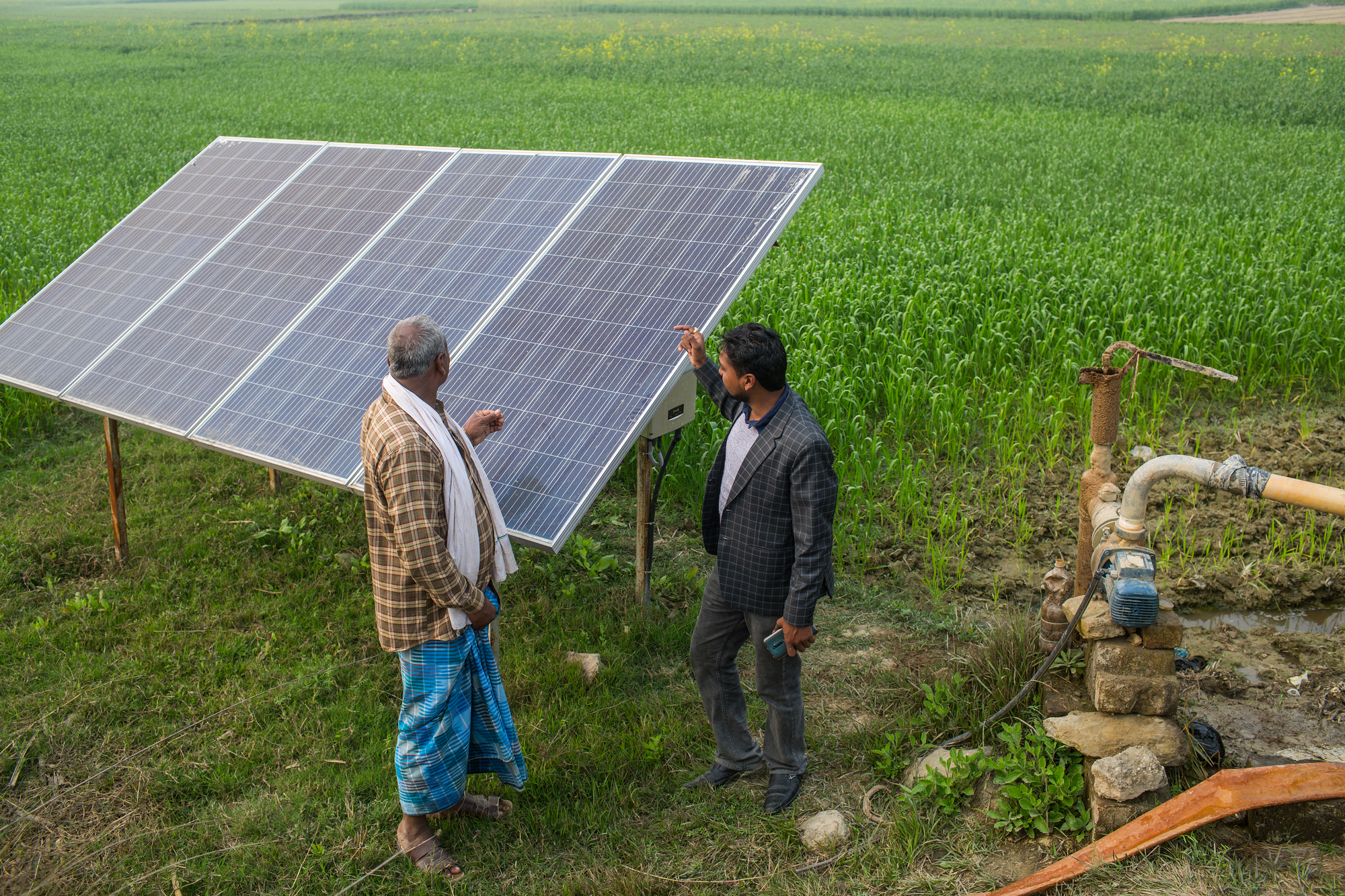 Many groundwater studies focus on the physical aspects of groundwater, including extraction rates, recharge, and water levels. As a social scientist, however, Labisha Uprety, a Senior Research Officer in Policy and Water Governance at the International Water Management Institute (IWMI) in Nepal, recognizes the importance of technical research but is personally more interested in asking questions about water management, governance, and who decides what when it comes to groundwater. These questions are not asked enough in Nepal but could be the key to sustainable groundwater management. As Labisha says, remembering a quote from a 2019 paper by Karen Villholth and co-authors, "the water crisis is a crisis of governance rather than strictly a crisis of resources."
Labisha began her career in education policy, which gave her a clear insight into the interactions, hierarchies, and power dynamics that govern institutions. This experience is now proving very valuable as she works with the CGIAR Initiative on NEXUS Gains to apply a systems approach to groundwater governance in Nepal.
The importance of a systems approach
NEXUS Gains' work has highlighted the interconnections between water, energy, food, and ecosystems. However, the way Nepal's water governance system has evolved means policymakers work in sectoral silos. One way to combat this division is through multistakeholder dialogues – bringing together all the relevant stakeholders to talk to each other and cooperate to solve related issues. Labisha highlights that these dialogues are simply the start, not a solution itself: "A systems approach is just a process to support discovery and facilitate solutions that come directly from stakeholders."
Working with the Government of Nepal
In 2015, a new constitution in Nepal created a three-tiered federal governance system. The country is transitioning as it implements this new system, and there is a lot of overlap between provincial and central-level groundwater actors. The Government of Nepal asked IWMI Nepal under NEXUS Gains to examine the policy and jurisdictional overlaps between the old and newly formed government institutions working in groundwater to map duplication of effort and formulate better resource oversight.
As part of NEXUS Gains' involvement, Labisha began conducting interviews and gathering data on the formal sphere of groundwater rules and regulations in the country. The Groundwater Resources Development Board of Nepal, in collaboration with IWMI, then organized a workshop in January 2023 to explore, with relevant stakeholders, what groundwater governance means in the new federal context, and what challenges and opportunities exist for effective governance at the policy, jurisdiction, and implementation levels.
Involving farmers and water users in governance discussions
For Labisha, one of the key takeaways from the workshop was the realization that the voices of farmers were not well reflected in discussions – which is a problem when they are directly affected by groundwater issues like the drying up of wells or the deterioration of water quality. "It's their land, it's their irrigation, it's their livelihoods", she points out. Roughly 70 percent of farmers in Nepal are smallholder farmers, with an average 0.52 ha of land. Although Nepal has abundant water resources, more than 60 percent of irrigable lands owned by smallholder farmers do not have irrigation access. Partly because of this, many smallholder farmers, specifically men, have migrated abroad for more remunerative work. The lack of farmer voices in policy discussions only exacerbates the problem, notes Labisha.
The impact of climate change
Smallholder farmers are on the frontlines of climate change but face challenges accessing climate-resilient technology. The Government of Nepal has promoted solar energy and solar irrigation using several policy instruments in the water, energy, and agriculture sectors. However, earlier research at IWMI has shown that these instruments often do not reach women and smallholder farmers.
With the agricultural sector dominated by smallholder farmers and increasingly feminized farm labor, programs and policies must be inclusive and well-targeted to these populations. Policymakers and those in charge of water governance must ask themselves if the most marginalized farmers can access climate-resilient technology and if they have the information to use it. "We need to speak to them in a language they understand," states Labisha.
Recognizing the importance of gender
Labisha is clear that a systems approach will not work if farmers continue to be considered a monolith. Taking a nuanced approach to gender is critical to empowering smallholder farmers, especially with many men migrating away for work and leaving women behind to look after their families and farms. In addition, acknowledging the complexities of the caste and social systems is essential when crafting groundwater policies.
More than a third of women in Nepal must carry water from source to home, often across hilly terrain, to fulfill their families' daily needs. Because of a changing climate, they must walk further as water sources dry up, especially in the dry season. As a result, a growing number of women now suffer from back pain, knee pain, and uterine prolapse. Mitigating climate change impacts and improving water supply infrastructure will therefore benefit women's health, which then, in turn, has other societal and economic benefits.
Labisha's work at IWMI continually highlights that the community and the farmer need to be at the center of all water governance discussions. Through NEXUS Gains, Labisha explains, "we are just people who can facilitate processes so that [water users] receive the most benefits from the systems that we support and enable."

Labisha Uprety (l.uprety@cgiar.org) is a Senior Research Officer in Policy and Water Governance at the International Water Management Institute (IWMI) in Nepal.
This feature is part of a series of interviews with researchers about their work as part of the CGIAR Initiative on NEXUS Gains. For more information, visit the NEXUS Gains website or contact nexusgains@cgiar.org.
Header image: Solar irrigation in Nepal. Photo by Nabin Baral/IWMI.