Tackling the Fall Armyworm in Northern Nigeria
From
Published on

26.10.21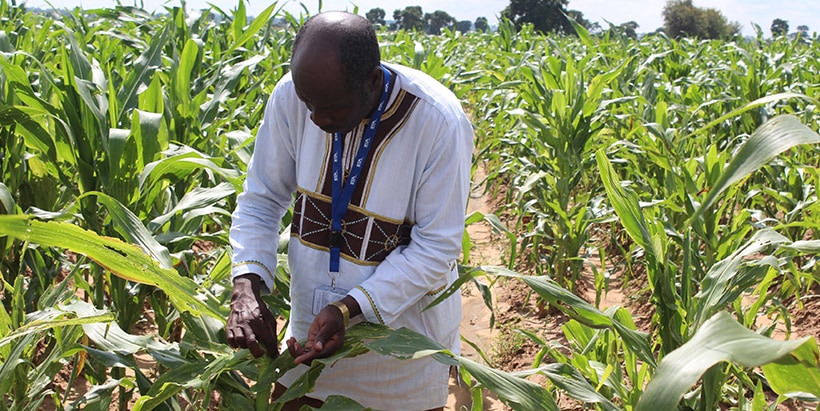 Better alignment to the needs and priorities of African countries, demand-driven partnerships to using digital tools to disseminate and scale out research knowledge and technologies to increase agriculture production while taking care of the environment, providing science-based evidence for decision making to increase farmers' resilience to climate change and addressing youth unemployment…
These and others are among the priority interventions of CGIAR — a world leader in agricultural science and innovation for development — for Africa, which will contribute to transforming food, land, and water systems, resulting in improved nutrition, livelihoods, and environmental sustainability in the face of climate change.
These priorities, which are spelt out in CGIAR's new 2030 Research and Innovation Strategy, were shared with participants of AGRF 2021 by various leaders of CGIAR at a side event at the forum.
The mission of CGIAR, which has been undergoing an unprecedented transformation to unify its Research Centers' knowledge, assets, and people, to work and deliver as one, is to help the continent realize agriculture's potential to transform food, land, and water systems in a climate crisis, said Claudia Sadoff, Executive Management Team Convener, and Managing Director, Research Delivery and Impact, CGIAR.
"CGIAR will continue to work through dynamic partnerships with diverse actors to scale out knowledge, technologies, and innovations generated from over fifty years of research, to deliver more diverse, healthy, safe, sufficient, and affordable diets, improved livelihoods, and greater social equality, within planetary and regional environmental boundaries," said Sadoff.