The sweet secrets of Mt. Mutis
From
Published on

02.04.18

Impact Area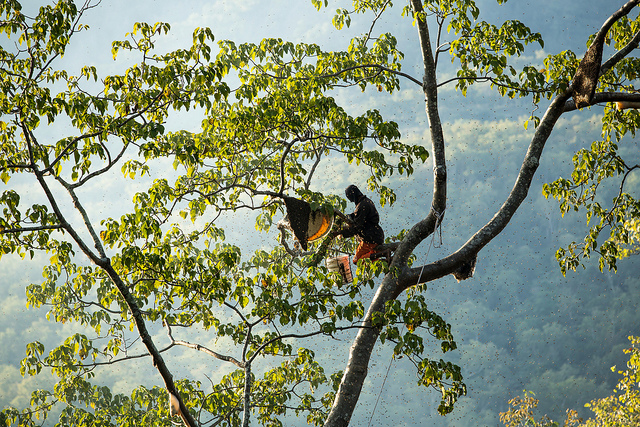 Once upon a time, there was a scientist who traveled to West Timor, Indonesia to study the forests of Mutis-Timau.
During her stay, she became fascinated with the Olin-Fobia community and their annual tradition of harvesting wild honey from the nearby Mount Mutis Nature Reserve. She found that their tradition was not only sweet, but also an excellent example of community-based landscape management. Developed into a fair-trade product with help of the World Wildlife Fund in Indonesia, the harvested "Mt. Mutis" honey had become commercially successful around Indonesia, bringing income to the community without involving the felling of trees.
But the story doesn't end there. After speaking with colleagues from the Center for International Forestry Research (CIFOR), an idea emerged: to create a children's book that tells the tale of the honey hunters, which was recently published in English and Bahasa Indonesia.