Sustained progress made in global work to reduce the rise of antimicrobial resistance—but major gaps remain
From
Published on

19.07.18

Impact Area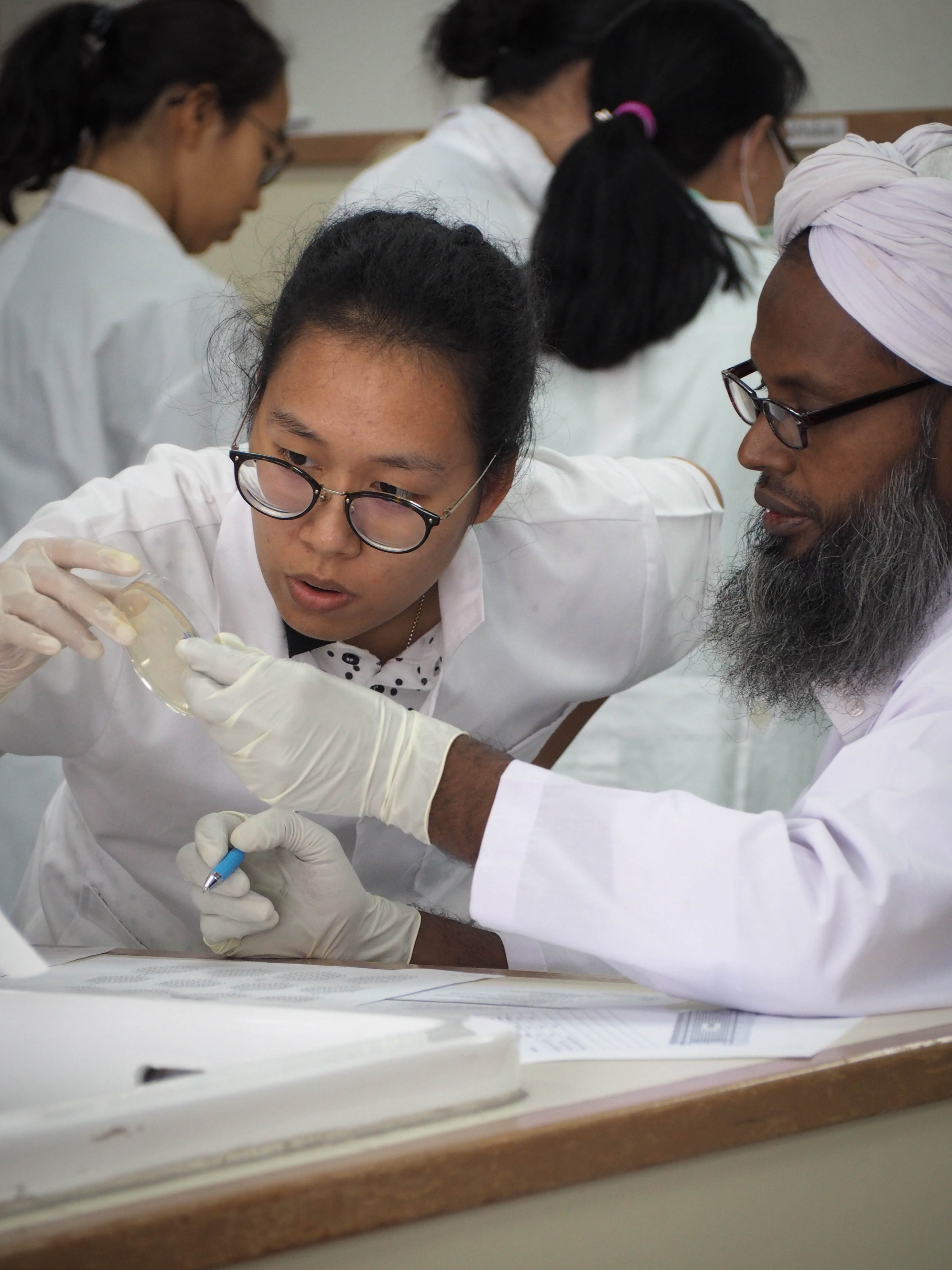 Training on standardized and harmonized surveillance methods for antimicrobial resistance in food animals in Southeast Asia, Bangkok (photo credit: Montakan Tanchaisawat, USAID).
The Center for Infectious Disease Research and Policy (CIDRAP), located within the University of Minnesota, in the USA, focuses on addressing public health preparedness and emerging infectious disease response. It reports this week on a global survey that 'indicates that while there has been sustained progress on developing national action plans to address antimicrobial resistance (AMR), major gaps remain.
'The report by the World Health Organization (WHO), the Food and Agriculture Organization of the United Nations (FAO), and the World Organization for Animal Health (OIE) evaluates countries' responses to a self-assessment survey on their efforts to address AMR in humans, animals, and the environment. The questions are based on the objectives of the Global Action Plan on AMR (GAP), which was established in 2015 by the three organizations.
Under GAP, 194 countries agreed to develop national AMR action plans by 2017.
'That goal has not yet been met, but progress is being made. Overall, 154 countries responded to the survey; of those, 93 (60.4%) have developed a national action plan, 51 (33.1%) say they are currently working on a plan, and 10 (6.5%) have made no progress. Fifty-nine countries have progressed to implementing their national action plans, and 40 have received government approval. In addition, the report notes that at least 7 countries that did not respond to the survey are known to have developed action plans. . . .