Survey Watch: Actionable Research to Inform Rehabilitation and Rebuilding of Livelihoods in Conflict Affected Communities in Ethiopia
From

CGIAR Initiative on National Policies and Strategies

Published on

05.10.23

Impact Area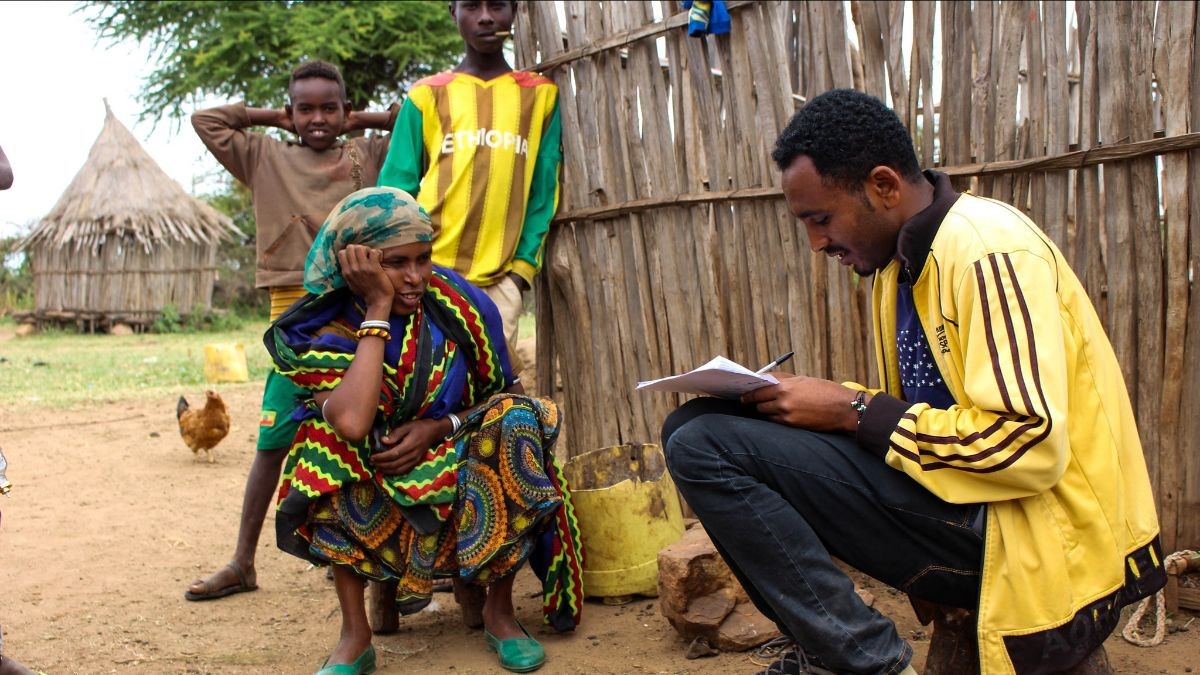 The recent conflicts in Ethiopia have caused massive displacements, loss of lives and livelihoods. Identifying efficient and cost-effective investments to rebuild and sustainably rebuild livelihoods quickly is one immediate and crucial step. The overall objective of the project is to conduct actionable research to inform the rehabilitation and rebuilding efforts in Ethiopia.
The target group of the project are the Feed the Future Zone of Influence that constitutes conflict affected and non-conflict affected households. The study duration is proposed to be between June 2023 – December 2024.
Enumerators training is scheduled to be held in late October for 10 days. The team aim to build on large pre-conflict household data collected by the Ethiopia Strategy Support Program (ESSP – IFPRI) and partners and conduct complementary new rounds of surveys to track a variety of outcomes. The team will commence the data collection in the selected areas in November 2023.
This survey is funded by the CGIAR research initiatives on National Policies and Strategies (NPS) and Fragility, Conflict, and Migration (FCM).
This post was originally published by IFPRI's Ethiopia Strategy Support Program

---
Photo credit: Solomon Anbessie/IFPRI-ESSP
---
This work is part of the CGIAR Research Initiative on National Policies and Strategies (NPS). CGIAR launched NPS with national and international partners to build policy coherence, respond to policy demands and crises, and integrate policy tools at national and subnational levels in countries in Africa, Asia, and Latin America. CGIAR centers participating in NPS are The Alliance of Bioversity International and the International Center for Tropical Agriculture (Alliance Bioversity-CIAT), International Food Policy Research Institute (IFPRI), International Livestock Research Institute (ILRI), International Water Management Institute (IWMI), International Potato Center (CIP), International Institute of Tropical Agriculture (IITA), and WorldFish. We would like to thank all funders who supported this research through their contributions to the CGIAR Trust Fund.