Study finds diverse microbial communities across agroecologies enhance plantain productivity
From
Published on

11.04.22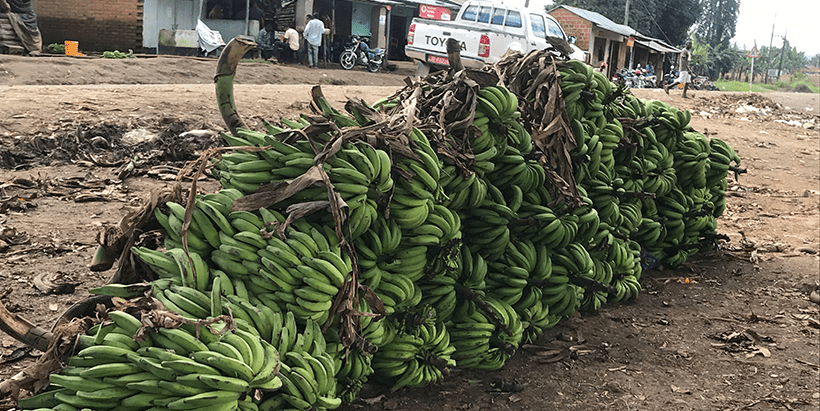 Plantain (Musa spp.) is a staple food crop and a key source of income supporting the livelihoods of millions of smallholder farmers in sub-Saharan Africa (SSA). However, pests and diseases, synthetic chemicals, and climate variation threaten its production and productivity.
A recent study titled "Subterranean Microbiome Affiliations of Plantain (Musa spp.) under Diverse Agroecologies of West and Central Africa" published in Microbial Ecology explored bacterial and fungal diversity, an important aspect in increasing plant performance in plantains.
The study revealed significant differences between the High rainfall forests and derived Savanna agroecologies among the most abundant bacterial communities, and some specific dynamic responses were observed in fungal communities.
In considering the lack of knowledge on plantain-microbe associations and the need for a holistic approach to increase productivity and identify a more efficient and robust system for long-term food security and economic concerns for smallholder farmers, the study explored the self-supporting microbial ecosystems and distribution in agroecologies and seasonal regimes in the SSA.