Strengthening Tanzania's National Extension System through gender and social inclusion in cassava seed systems
From
Published on

01.11.23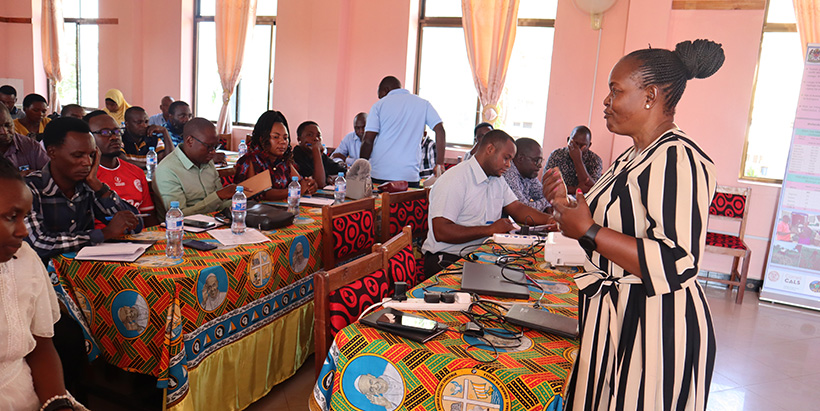 In Tanzania's Tabora Region, IITA Gender Research Fellow (Cassava) Millicent Liani organized a capacity-strengthening workshop focused on changing how cassava is grown and highlighting the importance of identifying and addressing gender inequalities in cassava seed systems. The workshop was an initiative under the Muhogo Bora (Better Cassava) project, a collaborative effort led by Cornell University College of Agriculture and Life Sciences and implemented by the IITA–CGIAR and Tanzania Agricultural Research Institute (TARI).
Sixty-four agricultural extension agents (EAs) (11 female and 53 male) participated in the training outlining new perspectives. The EAs work in Tanzania's Western Zone and support the project's implementation activities. The training aimed to equip them with tools and approaches to champion gender issues within the cassava seed entrepreneurship (CSE) ecosystem.
The training emphasized creating an enabling environment where both genders—especially women—and the youth could access and control vital cassava seed production resources such as land and credit. This would empower them to participate equally as commercialized CSEs. Muhogo Bora Technical Lead Kiddo Mtunda underscored the significance of empowering youth and achieving gender balance in CSE activities. She acknowledged the challenges, noting that many young people prioritize quick financial gains over long-term agricultural investments. However, she believed these hurdles could be overcome through capacity strengthening and awareness creation.