Strengthening land use planning and governance for improved drought response and livelihood benefits in Kenya
From

CGIAR Initiative on Livestock and Climate

Published on

11.11.22

Impact Area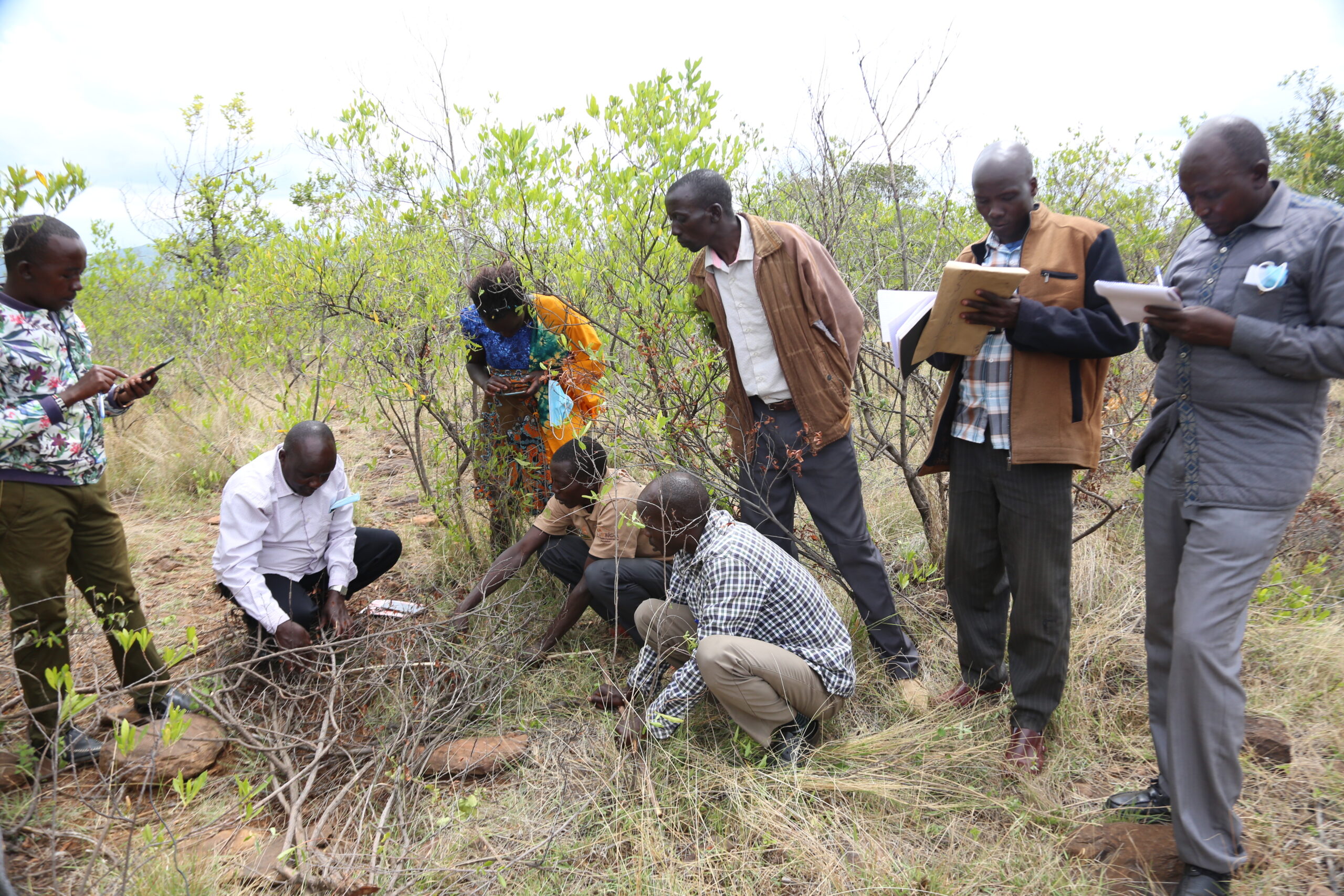 Land access and ownership rights among pastoral communities living in arid and semi-arid areas in Kenya are an enduring thorny issue. This is having a significant impact on the ability of communities to respond to what is being described as the worst drought to hit the country and the region in 40 years. According to Kenya-based land rights and conflict monitoring and resolution organization RECONCILE, the seven counties of Baringo, Isiolo, Mandera, Marsabit, Samburu, Turkana and Wajir – home to thousands of pastoralists – are some of the worst hit and the ongoing land tenure insecurity that they face is a key deep-rooted cause of this.
Spirited efforts to develop policy documents, manuals and blueprints to guide land use planning for the benefit of the local communities have not led to successful implementation and the Community Land Act (No. 27, 2016) is still struggling to gain traction. Therefore, researchers from the International Livestock Research (ILRI), under CGIAR's Livestock and Climate initiative, are partnering with RECONCILE, local government and communities to help move forward these processes to address these and other new emerging challenges.
Review and planning 
Since July 2022, RECONCILE has been organising a series of workshops with key stakeholders in the Kenyan land sector as part of the concerted efforts to support the implementation of the Community Land Act, reviewing progress and working with partners to chart out a way forward.
A recurring theme revealed through community engagements is the communities' lack of awareness of their land rights, challenging resource management and land registration. From these workshops, resolutions were drawn to create awareness within affected communities on the Act while engaging with relevant authorities on bottlenecks in the land registration processes. Stakeholders also agreed to interrogate climate-related conflict and pay special attention to inclusion for young people.
From the series of stakeholder meetings, some of the next steps include undertaking a community land audit to understand the progress made and the gaps towards community land registration, use of guidelines to support the community land registration process, resolution on issues of climate-related conflict and financing, increased community awareness on the Community Land Act and providing youth with opportunities to contribute to rural economies, food security, and climate adaptation and mitigation activities.

Action through the Livestock and Climate initiative
This review of progress and gaps has led the Livestock and Climate initiative to identify a joint action plan with RECONCILE for implementation over the next three years. ILRI and RECONCILE are working jointly with the National Land Commission to strengthen the implementation of the guidelines on county spatial planning in pastoral areas, including the piloting of a local-level participatory land use planning process. The research will also be undertaken on the dynamics of tenure security at the local level, as input to the implementation of the Community Land Act.
Additionally, the two organisations are supporting the implementation of participatory rangeland management (PRM) in Baringo county, and it's upscaling to Wajir. PRM is a process that assists communities to strengthen their management and governance structures, producing a rangeland management plan and where appropriate strengthening land and resource rights through a participatory rangeland management agreement. PRM has been shown to improve land governance, increase rangeland productivity and support the empowerment of women.
With the upcoming 2026 International Year of Rangelands and Pastoralists, the time is right for giving attention to the needs, challenges and opportunities of pastoral areas.  Partnerships between research institutions, CSOs, government and communities are key if this is to be achieved.
Written by Laureen Ongessa (RECONCILE), David Ngome (ILRI) and Irene Nganga (ILRI)