Spotlight on crop diversity as ICRISAT's Genebank holds inaugural field day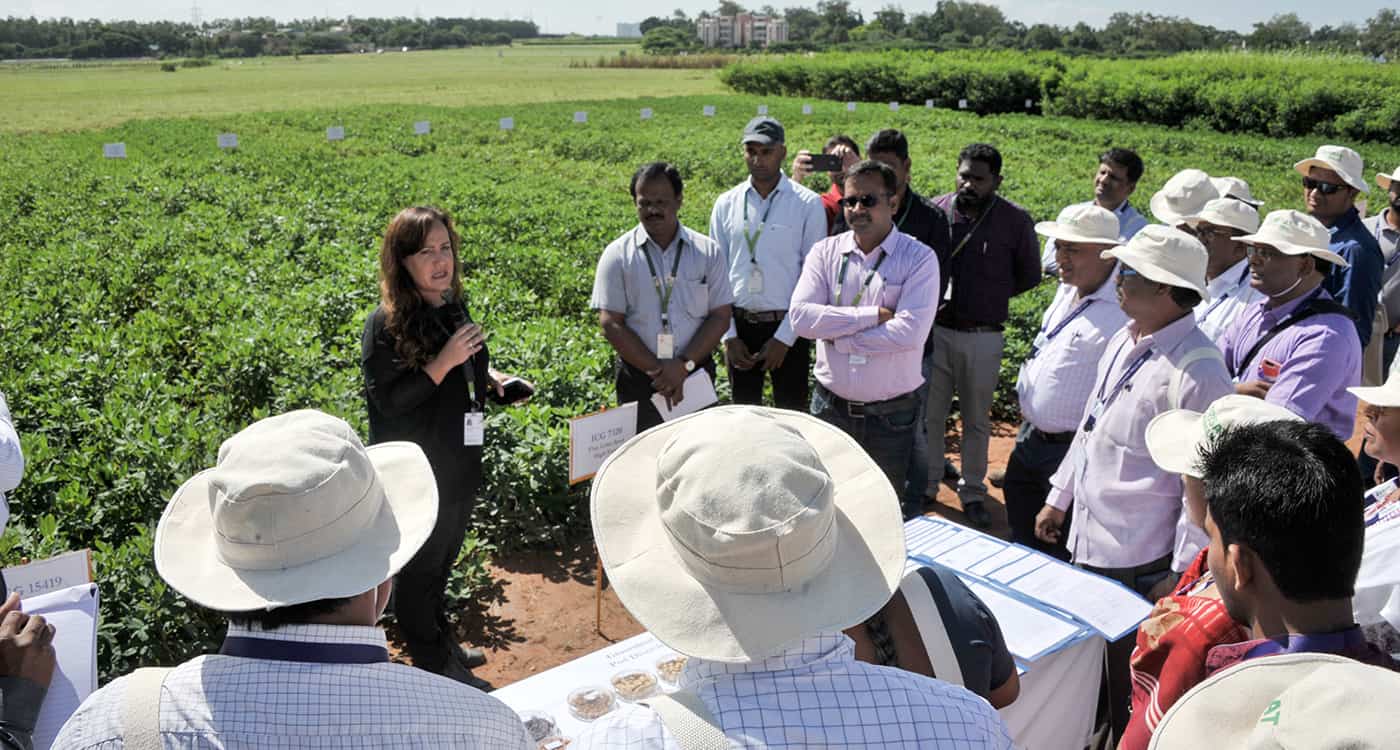 Cutting across disciplines of crop research, scientists gathered at ICRISAT to observe and evaluate germplasm material from its 40-year-old Genebank during a recently-organized field day.
A wide array of germplasm of pigeonpea, sorghum, groundnut, pearl millet and other millets including finger millet, were planted for demonstration. The material planted for the inaugural field day was representative of over 120,000 accessions at the Genebank, which has the world's largest number of accessions of pigeonpea, groundnut, chickpea, sorghum and millets.