Smartphone app help farmers control potato and sweetpotato diseases
From
Published on

04.04.22

Impact Area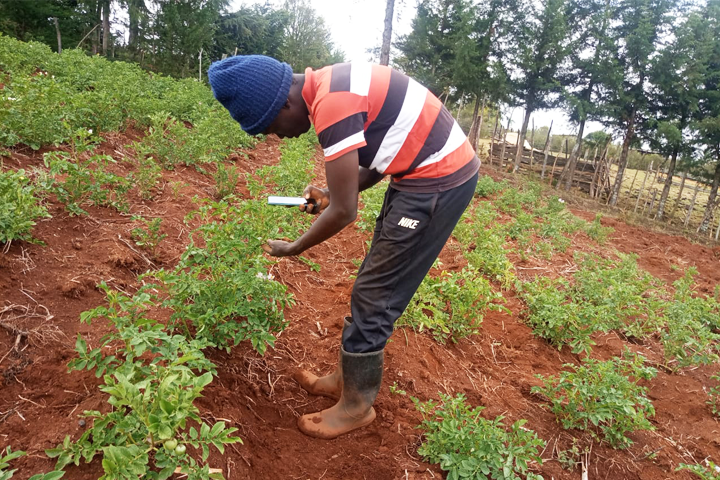 Pests and diseases destroy between 20 and 40% of crops globally, and farmers in developing countries are especially vulnerable to that destruction because they often aren't sure what is affecting their crops. Or they lack good advice on how to control it. Lower yields and income loss often follows and contributes to hunger or malnutrition.
Helping small-scale farmers detect and control crop pests and diseases can improve their harvests and incomes but given the diversity and intensity of pest and disease threats, this is no small task.
Continue reading Smartphone app help farmers control potato and sweetpotato diseases at International Potato Center.