Should low-income countries decentralize their COVID-19 responses?
From
Published on

08.07.20

Impact Area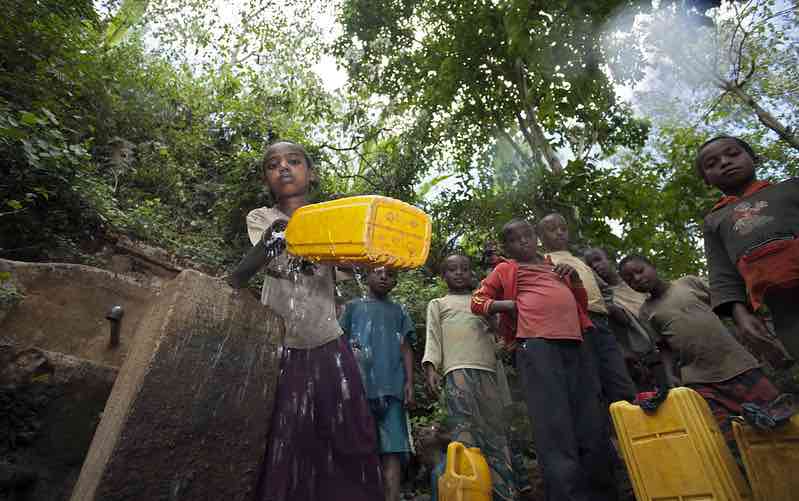 By Katrina Kosec and Tewodaj Mogues
As countries respond to the COVID-19 pandemic, some have centralized decision-making, while others, including the United States and Germany, have left key policy choices to state governments, or even municipalities—allowing for individualized measures. These varied strategies have sparked a debate about the merits of decentralized service delivery in pandemic response. The OECD notes that this approach can work if sub-national governments receive sufficient support and there is adequate coordination across levels of government.
Can this work for low-income countries? They are incredibly vulnerable to the impacts of COVID-19 and in dire need of effective measures to protect public health and well-being, and to sustain their economies. But while some support a decentralized approach for low-income countries, others say it would hamstring recovery efforts.
The picture so far has been mixed. While China eventually had impressive results in responding to COVID-19, its decentralized administrative system initially led to a slow response by the Wuhan local government—with grim outcomes for the world. India, meanwhile, after starting out with a centrally-directed pandemic response, is now taking up a decentralized approach, with the merits of this shift yet to be seen. And rising authoritarianism has led some to suggest local governments are better suited to lead the provision of COVID-19 related services.
What should we expect from decentralized pandemic approaches in low-income countries going forward? Our recent paper published in World Politics casts light on these issues. It considers how, in the 2000s, decentralization in a low-income country—Ethiopia—affected not only productive services (e.g., those that boost individuals' incomes), but also social services that are of intrinsic value to citizens' lives beyond their pocketbook. We identify distinct effects on each.
As COVID-19 has spread, a lot of attention has focused on how well governments—central or local—deliver productive services that avert economic disaster and get citizens safely back to work. But social services such as food transfers for the most needy, clean drinking water and sanitation, or programs to prevent intimate partner violence are also crucial to supporting vulnerable populations during the crisis. Our results suggest that a tendency to favor the former over the latter in countries lacking democratic institutions could leave important services neglected as localities respond to COVID-19.

Photo Credit: Milo Mitchell/IFPRI