CGIAR Initiative on Sustainable Healthy Diets studies micro, small, and medium enterprises in Viet Nam's fruit and vegetable supply chains
From

CGIAR Initiative on Sustainable Healthy Diets

Published on

27.03.23

Impact Area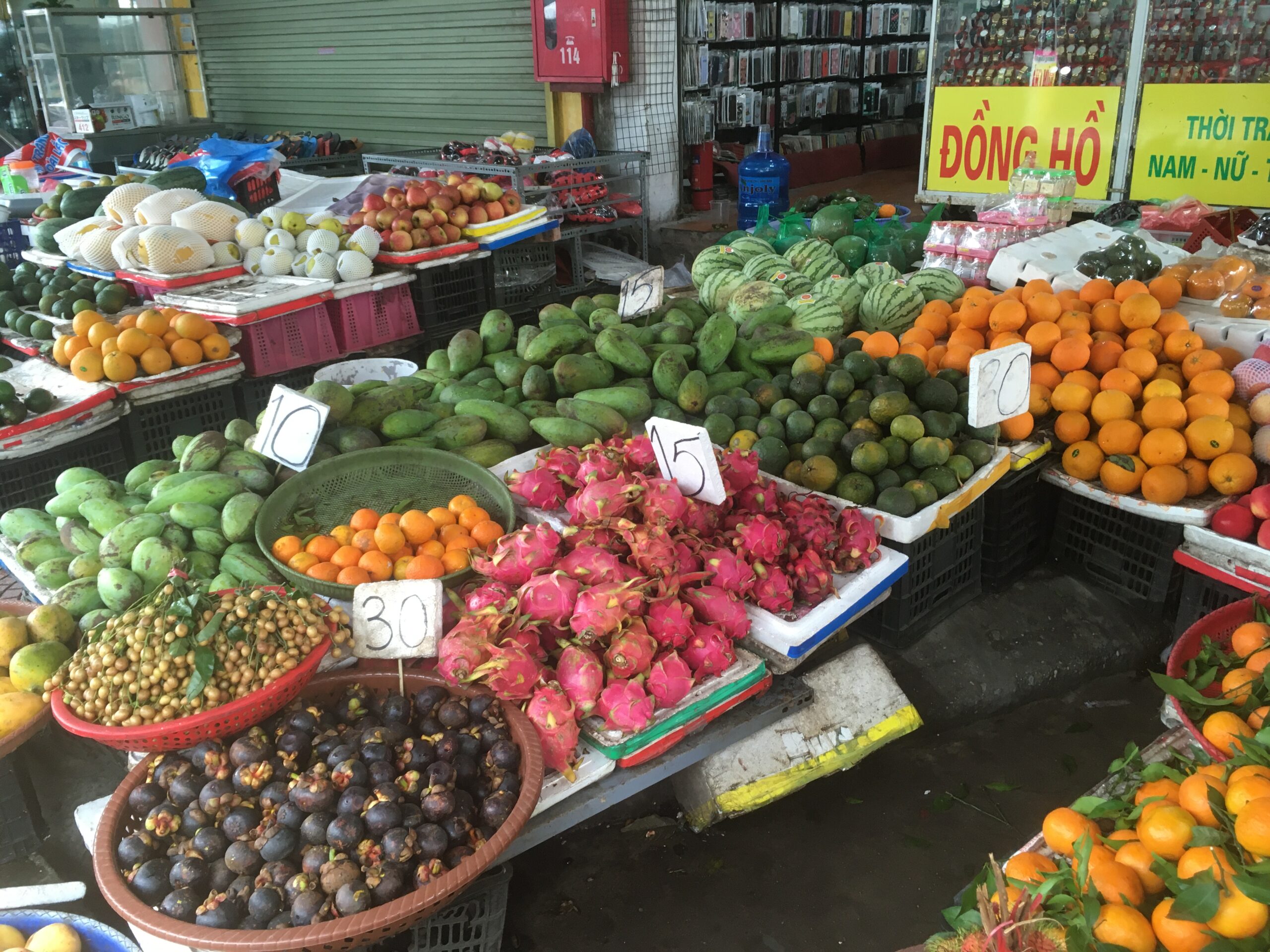 In 2022, the CGIAR Initiative on Sustainable Healthy Diets through Food Systems Transformation (SHiFT) started working on a case study to characterize the landscape for micro, small, and medium enterprises (MSMEs) selling fruits and vegetables in Viet Nam. The study describes the modes and motivations for doing business, institutional structures that shape day-to-day activities, and barriers to providing sustainable nutritious foods.
The study is being carried out by SHiFT researchers from the Alliance of Bioversity and CIAT in Hanoi and Wageningen Economic Research, alongside SHiFT's partner in Viet Nam, the Viet Nam Academy of Agricultural Sciences (VAAS).
The research team is collaborating to map the supply chain for fruits and vegetables and identify entry points, or "interventions," to stimulate a greater supply of fruits and vegetables to consumers. This work involves understanding how the food chain is organized; developing insights about relevant groups of actors, including their roles and institutional relationships; and identifying their constraints, needs, and opportunities.
As the case study's first component, SHiFT researchers conducted a literature review on the fruit and vegetable value chain in Viet Nam and the main actor groups. As part of an iterative process with VAAS, the researchers co-developed diagrams to illustrate these actor linkages. For the second component, the team surveyed 240 actors in two sites (urban and peri-urban) and conducted four focus group discussions (two per site) with mixed groups of actors. The third component is an ongoing literature review, which will help Work Package 2 understand the broader institutional environment that can promote or hamper growth for MSMEs.
The data on barriers and opportunities will inform the development of a framework that can be used to select and design interventions promoting sales of more sustainable nutritious foods.
SHiFT researchers are also working on a similar case study of MSMEs in Ethiopia and one on Twiga Foods. Twiga is a technology and service company with a highly efficient supply chain that connects farmers, suppliers, vendors, and customers with high-quality produce, groceries, and home goods in Kenya. All three case studies will help SHiFT reach a set of promising interventions among MSMEs that can help improve the availability of fruits, vegetables, or other nutrient dense foods.
The International Food Policy Research Institute and the Alliance of Bioversity International and CIAT lead SHiFT in close collaboration with Wageningen University & Research and with contributions from the International Potato Center (CIP). SHiFT combines high-quality nutritional and social science research capacity with development partnerships to generate innovative, robust solutions that contribute to healthier, more sustainable dietary choices and consumption of sustainable healthy diets. It builds on CGIAR's unparalleled track record of agricultural research for development, including ten years of work on food systems and nutrition under the CGIAR Research Program on Agriculture for Nutrition and Health (A4NH).
Header image: Fruits for sale in Ha Noi, Viet Nam. Photo by Jef Leroy/IFPRI.