SHiFT at the Micronutrient Forum 6th Global Conference
From

CGIAR Initiative on Sustainable Healthy Diets

Published on

13.10.23

Impact Area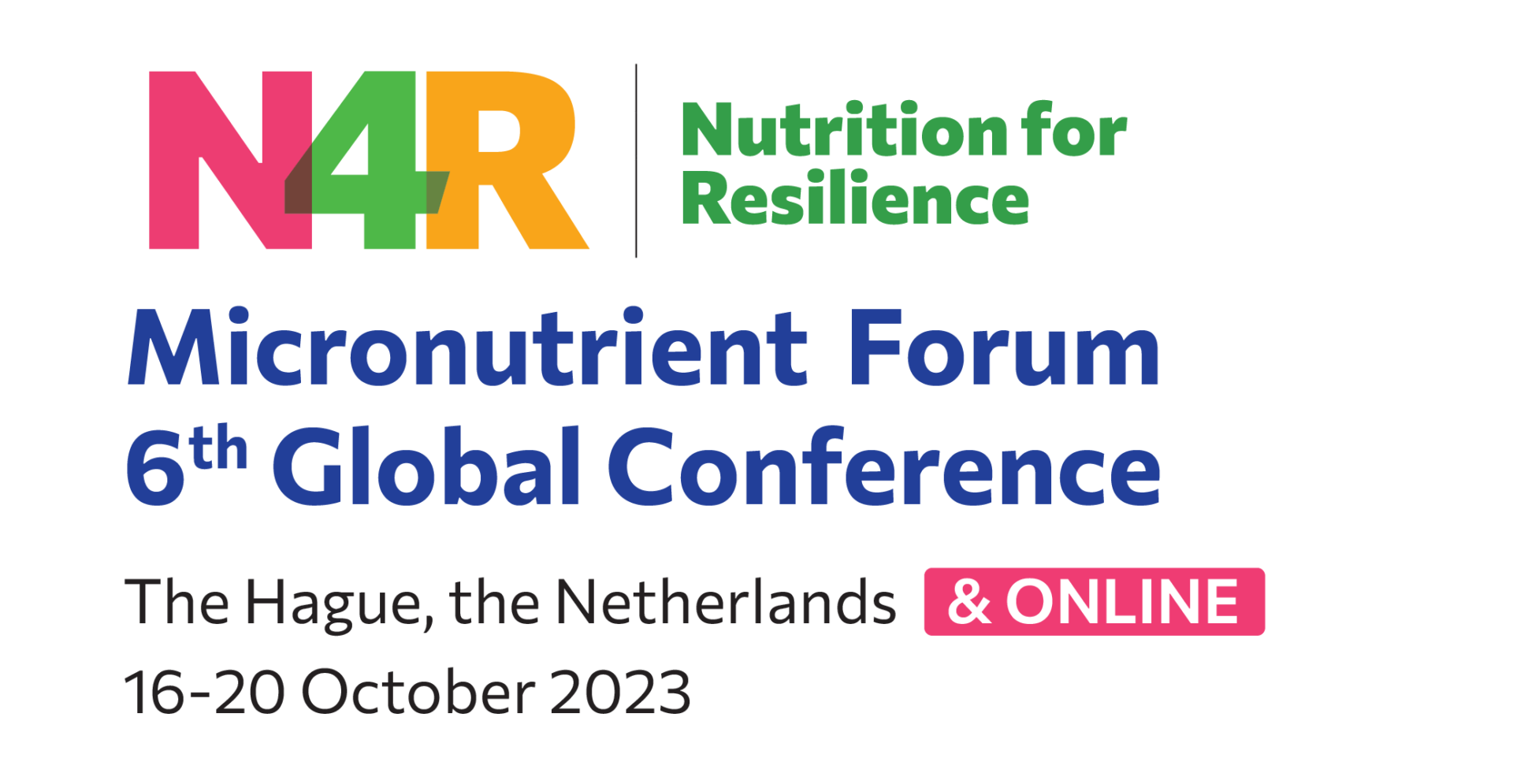 The CGIAR Research Initiative on Sustainable Healthy Diets through Food Systems Transformation (SHiFT) is participating in the Micronutrient Forum 6th Global Conference. The conference is taking place online and at the World Forum in The Hague, Netherlands, October 16 to 20, 2023, with a thematic focus on Nutrition for Resilience.
The conference intends to elevate and strengthen scientific understanding and policy dialogues on the inter-relationship between micronutrient status and resilience in the context of complex global challenges. Along with the thematic content on resilience, the latest science across the micronutrient program lifecycle from biology through effectiveness and implementation to the enabling environment will be explored through four tracks:
Track 1: Micronutrient Biology and Status Assessment
Track 2: Efficacy and Safety of Micronutrient Interventions
Track 3: Program Implementation and Effectiveness
Track 4: Designing Enabling Environments for Micronutrients
Inge Brouwer, SHiFT Lead, is the Host Committee Chair of this year's event. Several more SHiFT researchers, plus researchers from across CGIAR and Wageningen University and Research (WUR), are part of the track committees and will share knowledge, data, and insights through poster and oral presentations, plus chairing, moderating, and participating in sessions and symposia. On October 18, SHiFT is hosting a symposium on Adolescent Nutritional Status, Dietary Intake and the Food Environment in Ghana and Vietnam and will share preliminary results from the recently completed complex, multi-site study in Vietnam that generated data on key aspects of the lives, diets, health, and nutritional status of adolescents, the food environments they are exposed to, and how they interact with them.
SHiFT contributions to the Micronutrient Forum
Title
Date
SHiFT Focal Point
CGIAR Innovations in Transforming Food Systems for Nourishing Nations

–          Video-based behavioral change communication to change consumption patterns: An experiment in Ethiopia

–          A training, certification and marketing scheme for informal dairy vendors in Kenya increases child milk intake in Eldoret, Kenya – the MoreMilk project

Monday, October 16
Inge Brouwer, IFPRI/WUR

Alan de Brauw, IFPRI

Silvia Alonso, ILRI

Milk safety and child nutrition impacts of the MoreMilk training, certification, and marketing scheme for informal dairy vendors– a cluster-randomized controlled evaluation
Tuesday, October 17

Wednesday, October 18

Jef Leroy, IFPRI
Adolescent nutritional status, dietary intake, and the food environment in Ghana and Vietnam

–          Dietary intake among adolescents living in urban, peri-urban and rural areas in Vietnam

–          Determinants of diet quality in adolescents and their mothers in Vietnam

–          Characterizing the food environment in urban, peri-urban and rural Vietnam

–          Adolescents in urban Ghana make their own food choices

–          Adolescents' food environment in Accra, Ghana: the good, the bad, and the ugly

Wednesday, October 18
Jef Leroy, IFPRI

Inge Brouwer, IFPRI/WUR

Phuong Nguyen, IFPRI

Kim Maasen, WUR

Elise Talsma, WUR

Gabi Fretes, IFPRI

Elodie Becquey, IFPRI

Lieven Huybregts, IFPRI

Potential of locally available biodiversity to improve diet quality in Turkana County, Kenya
Friday, October 20
Céline Termote, the Alliance
Is unhealthy food and beverage consumption associated with nutrient inadequacy of young children in peri-urban Kenya?
TBA
Moira Donahue Angel, IFPRI
The International Food Policy Research Institute and the Alliance of Bioversity International and CIAT lead SHiFT in close collaboration with Wageningen University and Research and with contributions from the International Potato Center. SHiFT combines high-quality nutritional and social science research capacity with development partnerships to generate innovative, robust solutions that contribute to healthier, more sustainable dietary choices and consumption of sustainable healthy diets. It builds on CGIAR's unparalleled track record of agricultural research for development, including ten years of work on food systems and nutrition under the CGIAR Research Program on Agriculture for Nutrition and Health.