SHiFT at the 4th Global Conference of the Sustainable Food Systems Programme in Ha Noi
From

CGIAR Initiative on Sustainable Healthy Diets

Published on

26.05.23

Impact Area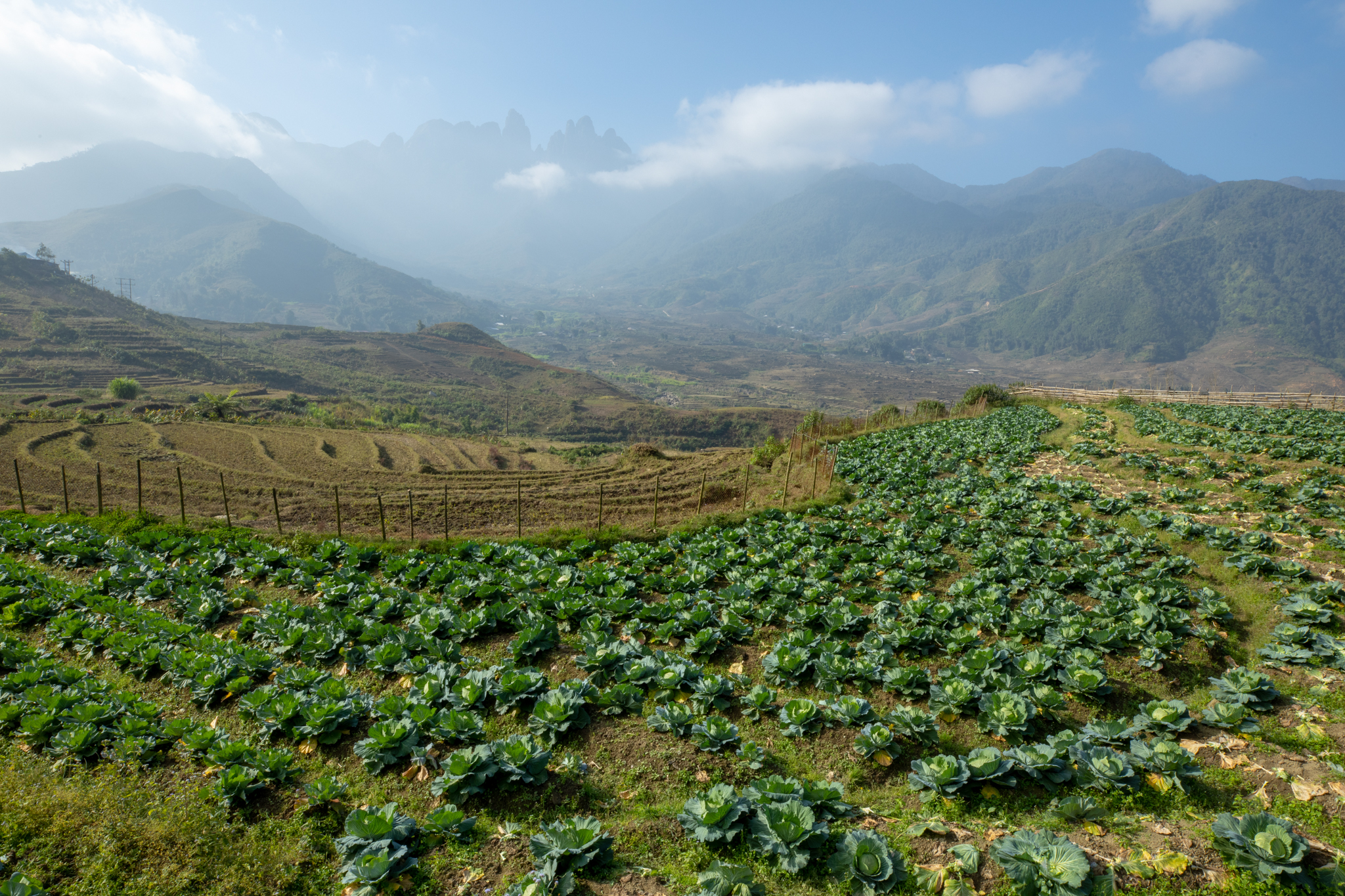 The CGIAR Research Initiative on Sustainable Healthy Diets through Food Systems Transformation (SHiFT) participated in the 4th global conference of the Sustainable Food Systems Programme "The Transformation We Need" from April 24-27, 2023 in Ha Noi, Viet Nam. The conference was co-organized by the One Planet Network's Sustainable Food Systems (SFS) Programme and the United Nations Food Systems Coordination Hub and hosted by the Ministry of Agriculture and Rural Development (MARD) of Viet Nam.
More than 350 on-site and 1000 virtual participants representing governments, international organizations, civil society, farmers associations and other actors convened to offer tools and initiatives to support the implementation of national pathways for food systems transformation and to discuss how they can be upscaled to accelerate the transition towards sustainable food systems. These national pathways or national action plans were key products from the United Nations Food Systems Summit (UNFSS) process.
H.E. Mr. Tran Luu Quang, Deputy Prime Minister of Viet Nam, the host country to the conference, gave the opening remarks and highlighted the country's commitment and efforts to build a transparent, responsible, and sustainable food system. Dr Nguyen Do Anh Tuan from MARD presented Viet Nam's new National Action Plan for Food Systems Transformation, which was approved on March 28, 2023, in the inaugural session of the conference.
The SHiFT Country Coordinator for Vietnam, Tuyen Huynh, alongside other partners in the UNFSS dialogues have been involved in the MARD-led technical working group to draft the new National Action Plan and the accompanying technical report.
The conference released an outcome document with a series of thematic key messages addressed primarily to high-level political leaders, decision-makers, business leaders, but also to other food systems stakeholders. The outcome document will be an input into the 2023 UN Food Systems Stocktaking Moment, which will be held in July in Rome. The 2023 UN Food Systems Stocktaking Moment will build on the momentum of the 2021 UNFSS and will create a conducive space for countries to review commitments to action that were made during the Summit. SHiFT is supporting its partners in this process in Viet Nam.
Our events at the 4th Global Conference
Title 
SHiFT Focal Point 
SESSION 5 – Promoting the Transformation through Science, Finance, Human Rights, & Innovation
Mark Lundy, Alliance/CGIAR
SIDE EVENT 4 – Local-Based Strategies to Sustain Food Systems Targeting Household Food and Nutrition Security in Vietnam
Inge Brouwer, IFPRI/CGIAR
SIDE EVENT 5 – How to Move Food System Transformation from Theory to Policy: A Case from Vietnam
Mark Lundy, Alliance/CGIAR

Alan de Brauw, IFPRI/CGIAR

Brice Even, Alliance/CGIAR

Deborah Nabuuma, Alliance/CGIAR
Key resources shared at the 4th Global Conference
Q&A Guidelines for Viet Nam's Strategy for Sustainable Agriculture and Rural Development
Brochure on sustainable food systems concepts
SHiFT representatives at the 4th Global Conference
Tuyen Huynh, SHiFT Country Coordinator for Vietnam
Inge Brouwer, SHiFT Lead
Mark Lundy, SHiFT Deputy Lead
Alan de Brauw, Lead of Work Package 2 – Micro, small, and medium enterprises and the informal sector and Co-Lead of Work Package 4 – Trade-off scenario analysis
SHiFT Researchers from the Alliance of Bioversity International and CIAT: Huong Pham, Thanh Duong, Hang Thai, Ricardo Hernandez, Deborah Nabuuma, and Brice Even
SHiFT combines high-quality nutritional and social science research capacity with development partnerships to generate innovative, robust solutions that contribute to healthier, more sustainable dietary choices and consumption of sustainable healthy diets. It builds on CGIAR's unparalleled track record of agricultural research for development, including ten years of work on food systems and nutrition under the CGIAR Research Program on Agriculture for Nutrition and Health (A4NH). The International Food Policy Research Institute and the Alliance of Bioversity International and CIAT lead SHiFT in close collaboration with Wageningen University & Research and with contributions from the International Potato Center (CIP). 
Header Image: Cabbage field in Sa Pa, Lao Cai province, Vietnam. Photo by Trong Chinh/Alliance of Bioversity International and CIAT from Flickr.