Seven villages, 700 women, one story: Plant nurseries in Niger are changing lives
From
Published on

28.09.20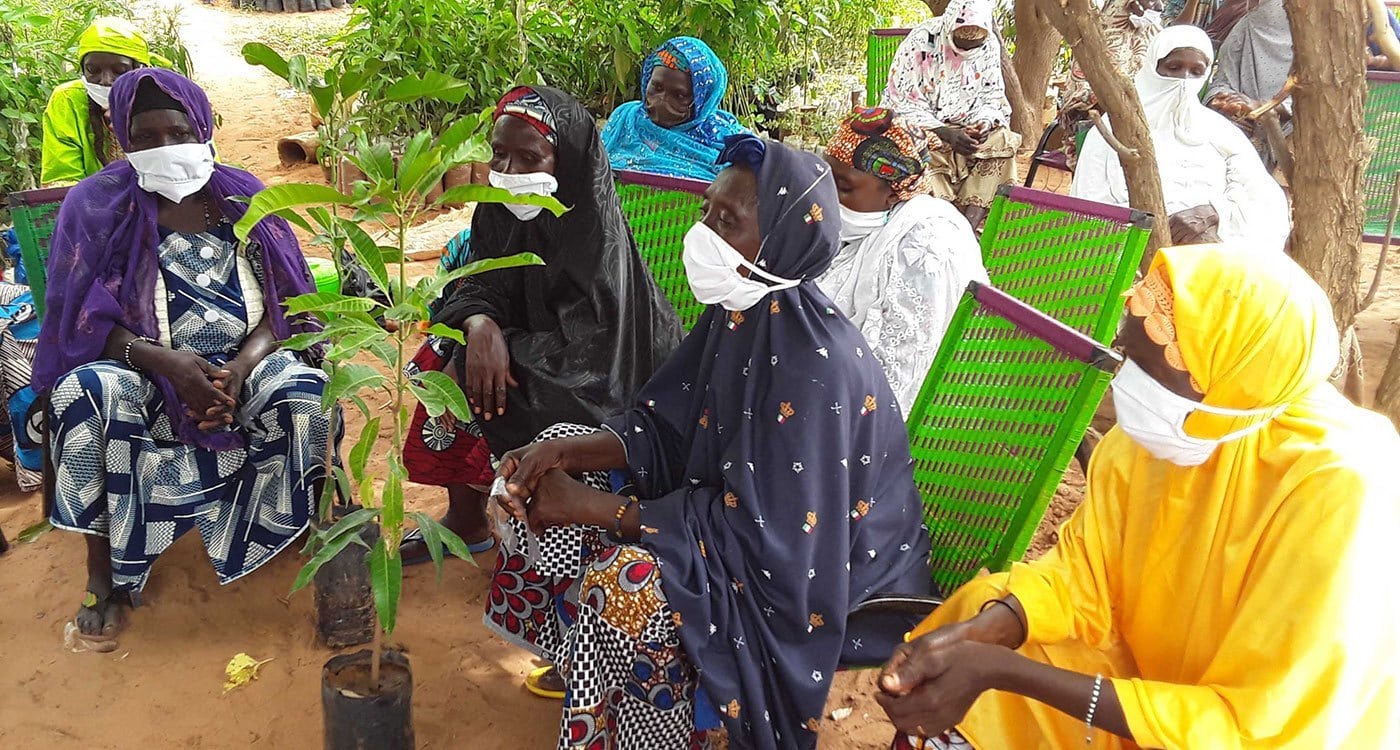 Photo: Women farmers during a grafting demonstration in Niger. (B Traore, ICRISAT)
A group of women across four regions of south-western Niger have grown 84,000 trees to earn US$ 20,400 (CFA 11,200,000) in just three months. Their entrepreneurial quest, an example of besting odds in harsh environs, has seen the women bond over fruit trees while leaving them financially empowered. ICRISAT has interconnected the seven groups to better share business ideas and to promote inter-community exchange.
"Since our group started the nursery business, we have seen many changes in our lives. We are now very busy doing tree growing activities during the dry season," says Ms Attou Abou, leader of a women's group in Sarkin Yamma Saboua village, Maradi region.
"On the social front, we meet every day and this has created a kind of empathy and cohesion among women of the village. In addition to this, income generated from selling trees helps us to take care of our children and contributes to family expenses," she beamingly adds.