Senior USAID officials witness AID-I GLR progress in Rwanda
From
Published on

05.06.23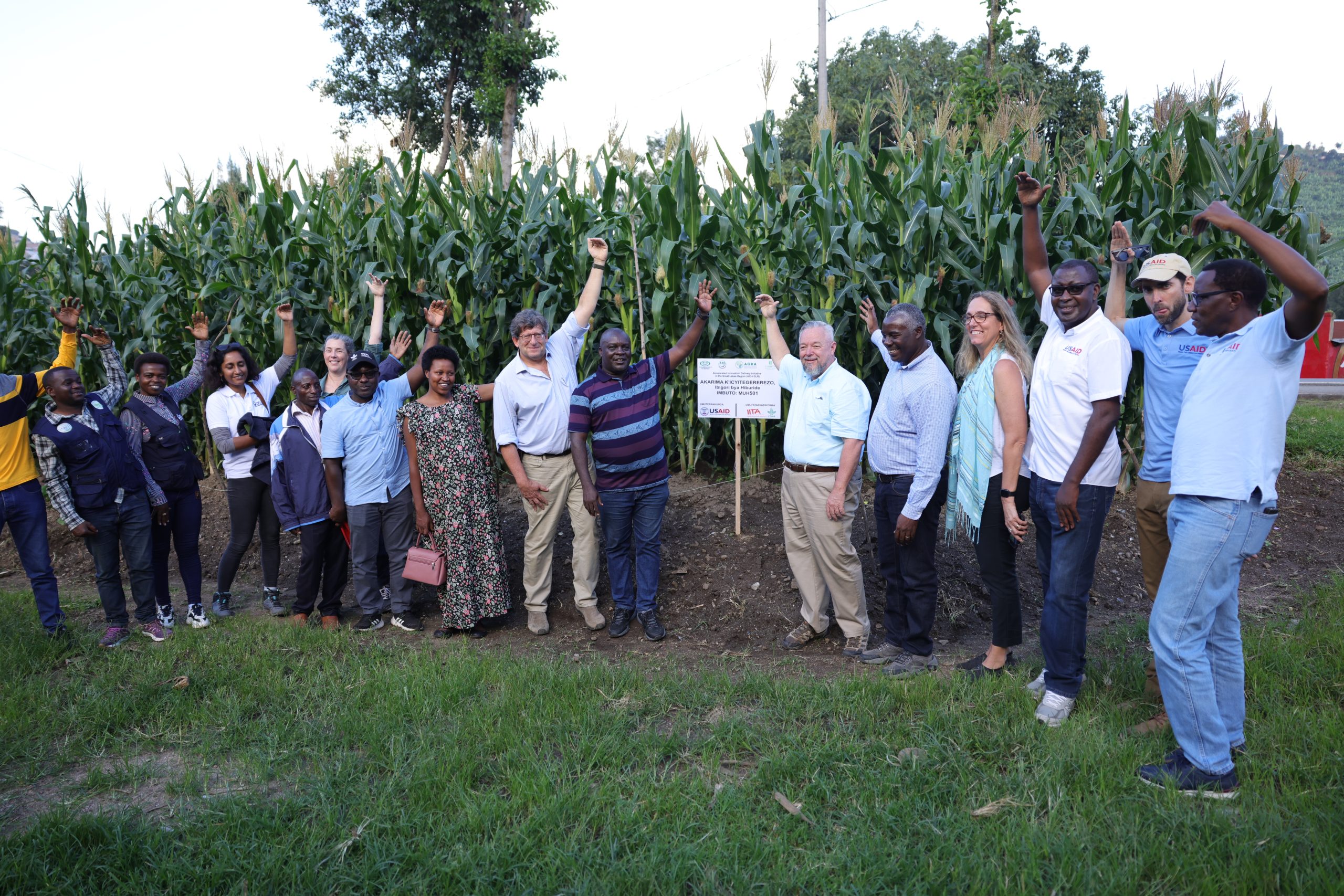 It has only been six months since the USAID-funded project—Great Lakes Accelerated Innovation Delivery Initiative Rapid Delivery Hub (AID-I GLR)—settled in Burundi, the Democratic Republic of Congo, and Rwanda. AID-I GLR aims to reach 1,200,000 smallholder farmers at the household level with improved technologies and practices, to enhance productivity and consumption of nutritious food products.
The project empowers seed companies in Rwanda to create the demand for new seed varieties by enabling farmers to learn on demonstration plots and practice in their own farms using small packs. During the first agricultural season of 2023, farmers tested quality seeds of several improved varieties of orange-fleshed sweet potatoes, potatoes, high-iron beans, and maize that are more resilient to climate change.
The Deputy Assistant Administrator in the USAID's Bureau for Resilience and Food Security, Mike Michener, visited farmers, cooperatives, and input suppliers in Rwanda's Northern and Western Provinces. Michener had engaging interactions with farmers, seed companies, and partners at different levels. Their discussions evolved around the Village Based Advisor (VBA) model used to disseminate proven farming technologies and practices, field experiences, challenges faced, and mitigation plans for improvement.