Securing the Future of Rice: Corteva Agriscience, Agriculture Division of DowDuPont, and IRRI Ink Partnership to Develop Advanced Rice Technologies and Programs
From
Published on

15.10.18

Impact Area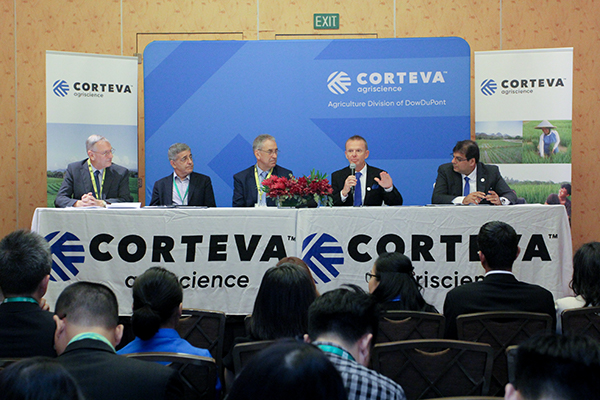 SINGAPORE, 15 Oct. 2018 – Corteva Agriscience™, Agriculture Division of DowDuPont (NYSE: DWDP), and the International Rice Research Institute (IRRI) today announced a multi-year framework agreement on collaborative rice research, deployment of new breeding technologies and development of breeding programs.
"Our shared goal for this partnership is to help rice farmers to become more productive and sustainable," said Peter Ford, Corteva Agriscience's president, Asia Pacific. "Our collaboration will allow us to offer farmers a broader suite of high-performing products and effective science-based innovations that will optimize yield and crop quality. Partnerships such as this create the power of scale and will drive positive change for rice farmers."
Rice is the world's most important staple food, directly feeding more than any other crop. To meet the demand of a growing global population, rice production needs to dramatically increase by 25 percent over the next 25 years. Yet increased competition for dwindling resources such as land and water, unpredictable climates, farm labor shortages and lack of technical expertise are some of the issues threatening the future of rice.