Scaling innovations towards transforming food systems in Africa
From
Published on

24.10.23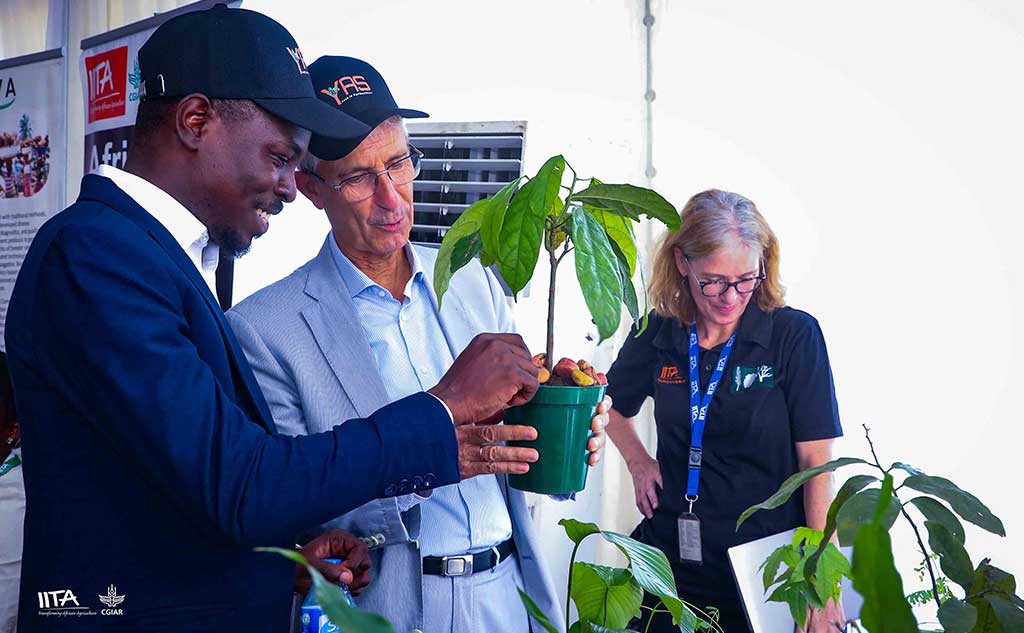 International research centers and local businesses showcase local innovations and highlight partnership in CGIAR and Partners Exhibition and youth project launch
Abuja, Nigeria – Research centers of CGIAR, a global research partnership working towards a food-secure future, and partners, convened in Abuja last week to launch a youth-in-agribusiness project and to celebrate women and youth in agriculture to mark International Day of Rural Women and World Food Day.
Organized by the International Institute of Tropical Agriculture (IITA), the CGIAR country convener in Nigeria, in its station in the capital city of Nigeria, the event brought together diverse partners working towards scaling innovations for sustainable food systems. The event aimed at creating an avenue for key actors in the food systems sphere to explore areas of alignment and collaboration, and providing an opportunity to showcase and celebrate the contributions of rural women and youth in ensuring the sustainability of food systems.
Speaking at the opening of the event on 19 October, IITA Deputy Director General, Partnerships for Delivery Kenton Dashiell emphasized the importance of access to nutritious food. Adding that the exhibition showcases an array of innovations that can help transform food systems, he enjoined participants to critically look at these innovations and come together to celebrate and appreciate the efforts of various stakeholders working to ensure food and nutritional security in the country.