RUNRES supports circular economy entrepreneur turning cassava waste into livestock feed
From
Published on

21.07.22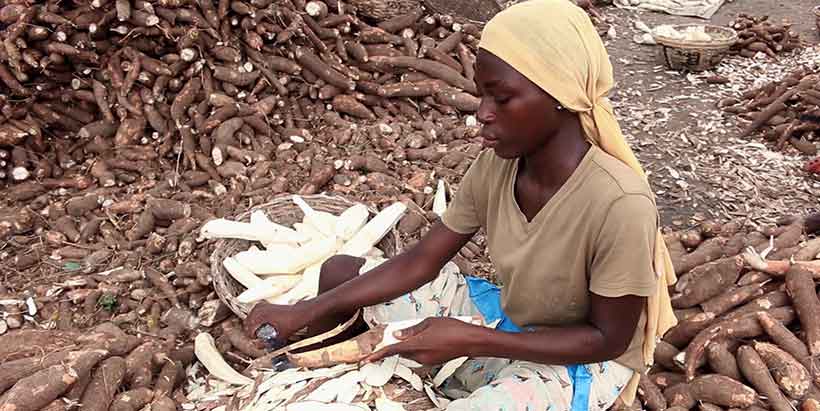 Cassava, a major staple crop in Rwanda, is an essential source of calories and income for rural households. Besides household consumption, industrial production and processing have led to an environmental nightmare because of the volume of waste generated, particularly cassava peels. This represents a significant loss, with the cassava peels making up about 20% of tubers.
A small cassava processing firm in the Kamonyi District of Rwanda's Southern Province, Akanoze Nyamiyaga Ltd, is changing the narrative about cassava waste by turning it into revenue. Founded by Alice Nyirasagamba in 2018, the business processes cassava into flour for cooking and baking.
Following exposure to the High-Quality Cassava Peels (HQCP) technology developed by IITA and partners, the business added a processing unit to its existing operations to produce and sell HQCP mash to poultry farmers. The HQCP mash is a perfect animal feed ingredient, which can be fed to livestock without further processing or mixed with other animal feeds to feed animals.
"We use between 12 and 15 tonnes of fresh cassava daily in the first processing unit, and waste generated is processed into animal feed ingredients in the newly constructed unit," Nyirasagamba said.