Revival of groundnut production continues to change lives of smallholder farmers in Northern Nigeria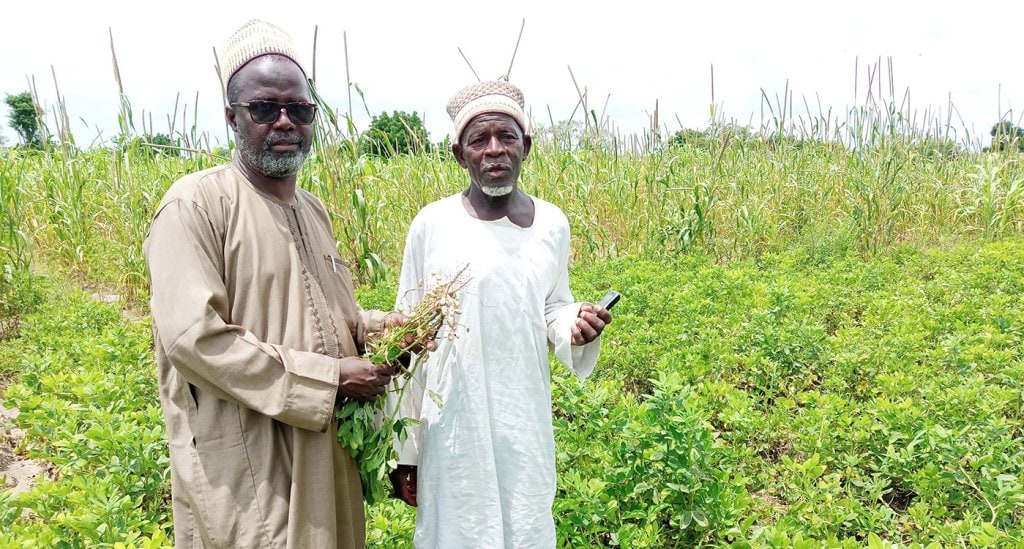 In a remarkable turnaround, farmers in Northern Nigeria organized themselves into innovation platforms, and with support from the Tropical Legumes (TL) project funded by the Bill & Melinda Gates Foundation, turned into successful groundnut seed producers in 2011. The impacts of those actions are felt even today, with farmers continuing to adopt improved variety seeds and good agronomic practices to obtain high yields that help them improve their nutrition as well as incomes in the community.
In Kausani community, Kano State, Northern Nigeria, 11 years ago, production and productivity of groundnut and other legumes was falling. There was also an absence of improved technology packages and, in particular, improved seeds were lacking. This had negatively affected farmers' income and commercialization of legume production, pushing farmers into food insecurity and poverty.