Reshaping circular agriculture: Mountain Futures Insect Breeding Facility shaking up industries in rural China
From
Published on

15.06.20

Impact Area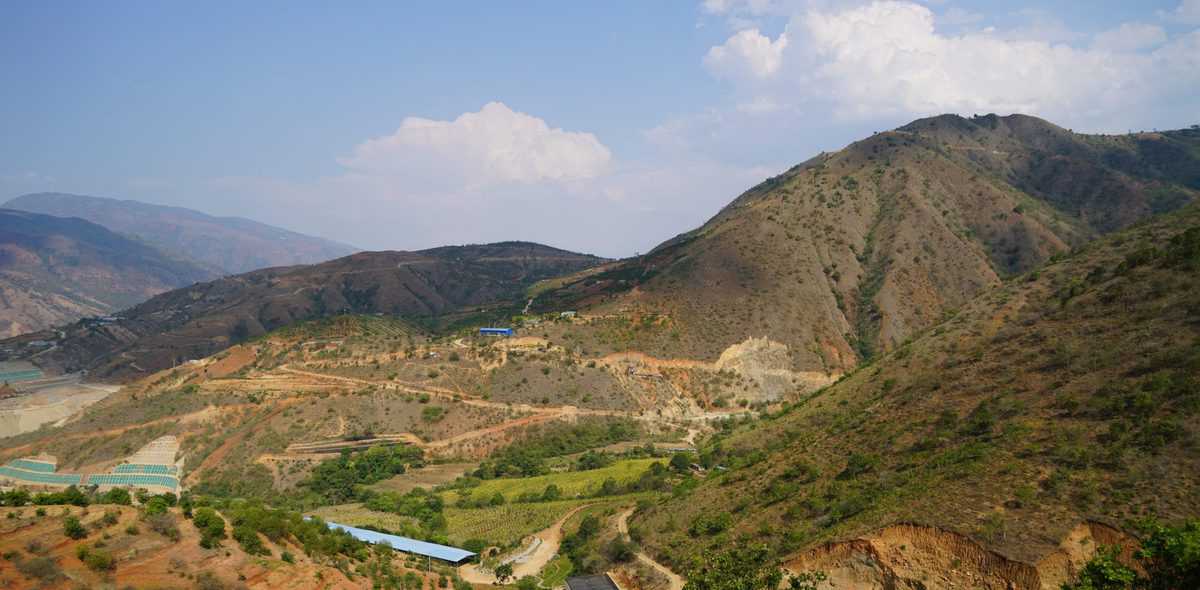 The group shuffled into the exhibition room, eyes flitting across parasitic fungi growing out of insects suspended in mason jars. They approached a table on which several trays had been prepared.
'Take a whiff! It doesn't smell bad at all,' said Jianchu Xu, CIFOR-ICRAF regional coordinator for East and Central Asia.
With that, the tray containing soil mixed with insect dung inched upward, ever closer to the nose of the hesitant man standing before it.
The man was Gaoju Sheng, deputy chief of Honghe Hani and Yi Autonomous Prefecture. He and his delegation of prefecture-level bureau chiefs had just arrived at Honghe City, where he had been received by County Government leaders to learn more about Mountain Futures' projects underway across the steep mountainsides of the county.