Researchers to enhance breeding programs through proper costing technique
From
Published on

14.06.23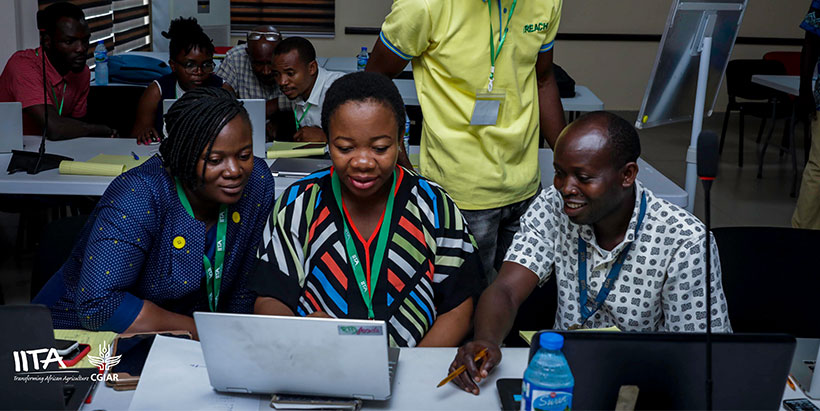 Over the years, breeders have faced the challenge of either undervaluing or overvaluing breeding programs during cost estimation. This has resulted in efficiencies within the programs as resources are allocated inaccurately due to lack of awareness regarding appropriate costing methods.
Following a five-week online training on Cost Breeding, the IITA held a five-day in-person workshop to provide practical training to breeders on accurate costing of their breeding programs for optimal resource allocation. The workshop brought together participants from various units, including the IITA Finance Unit, six IITA breeding programs – cassava, maize, soybean, banana/plantain, yam & cowpea – and AfricaRice.
This initiative aims to enable breeding programs to track and manage their costs for improved efficiency while also establishing a link between cost management and the genetic gains the breeders are targeting.