Researchers organize PVS workshop to improve African Yam Bean availability and enhance food security
From
Published on

25.01.22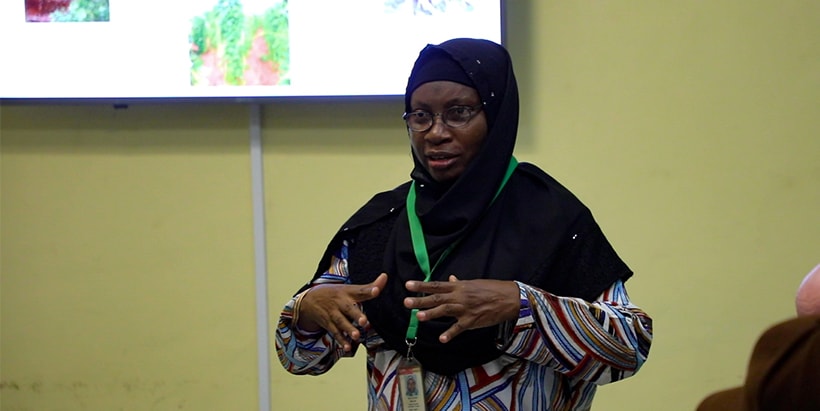 To ensure food security and improve the nutrition of Africans, the Genetic Resource Center (GRC) organized a workshop on "Participatory variety selection of African Yam Bean (AYB)" on 20–21 December. The workshop aimed to provide enough seeds of AYB to farmers for increased income and food security. However, this has been hitherto impossible because there are no registered or officially released improved varieties of AYB in Nigeria, a prerequisite for commercial seed production within the formal seed system.
IITA West Africa Hub Director Michael Abberton appreciated the organizers for the excellent effort put into the workshop. He stated that the workshop would serve as a platform for interaction to improve the potentials of AYB.
IITA Seed Bank Manager Olaniyi Oyatomi mentioned some of the workshop's objectives and the workshop's outputs to significantly improve farmers' interest in traits and nutrients that are beneficial to the consumers. "We hope that AYB will be extended to the world and enhance nutritional security," he stated.