Research fellows call for partnership and research for agricultural transformation
From
Published on

13.12.21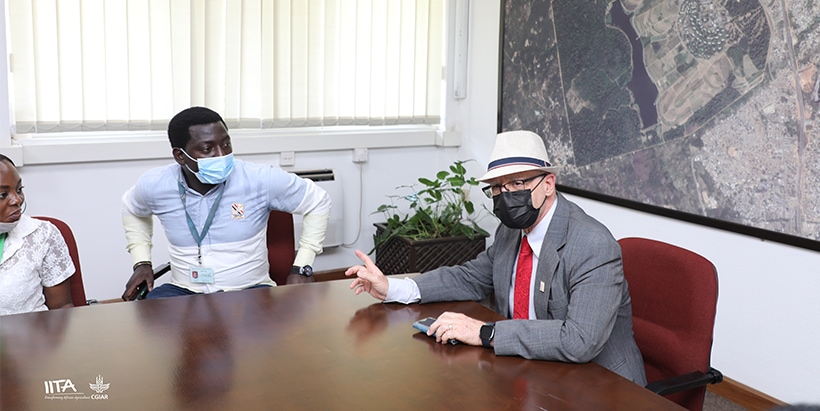 In line with IITA's goal of transforming Africa's Agriculture, the International Association of Research Scholars and Fellows (IARSAF) of IITA organized a three-day annual symposium to discuss agricultural research to achieve sustainable food security across sub-Saharan Africa (SSA). The 2021 symposium held on 2–4 November was themed: "Exploiting Science, Technology, and Innovations for Building a Sustainable Agricultural Transformation in Africa." Mary Emeraghi, a PhD research fellow in the Virology and Diagnostics Unit, moderated the symposium.
Representing IITA Director General Nteranya Sanginga, Alfred Dixon, Director of Development and Delivery Office, stated that IITA is transitioning to One CGIAR with a collective vision of building sustainable and resilient food, land, and water systems, an important focus in SSA. "IITA will continue to contribute to the One CGIAR in parallel with the historical mandate of developing international public roles to enhance science and agricultural productivity in the region," he said.
Similarly, Chrysantus Akem, Coordinator, TAAT Program, representing Kenton Dashiell, IITA DDG, Partnerships for Delivery, stressed the purpose of IARSAF. IITA has prioritized the training of graduate research fellows and made provisions for the program in project proposal development.