Regional Food Safety Experts Call for Collaborative Approaches to Transforming Food Safety in African Wet Markets
From

CGIAR Initiative on Resilient Cities

Published on

28.09.23

Impact Area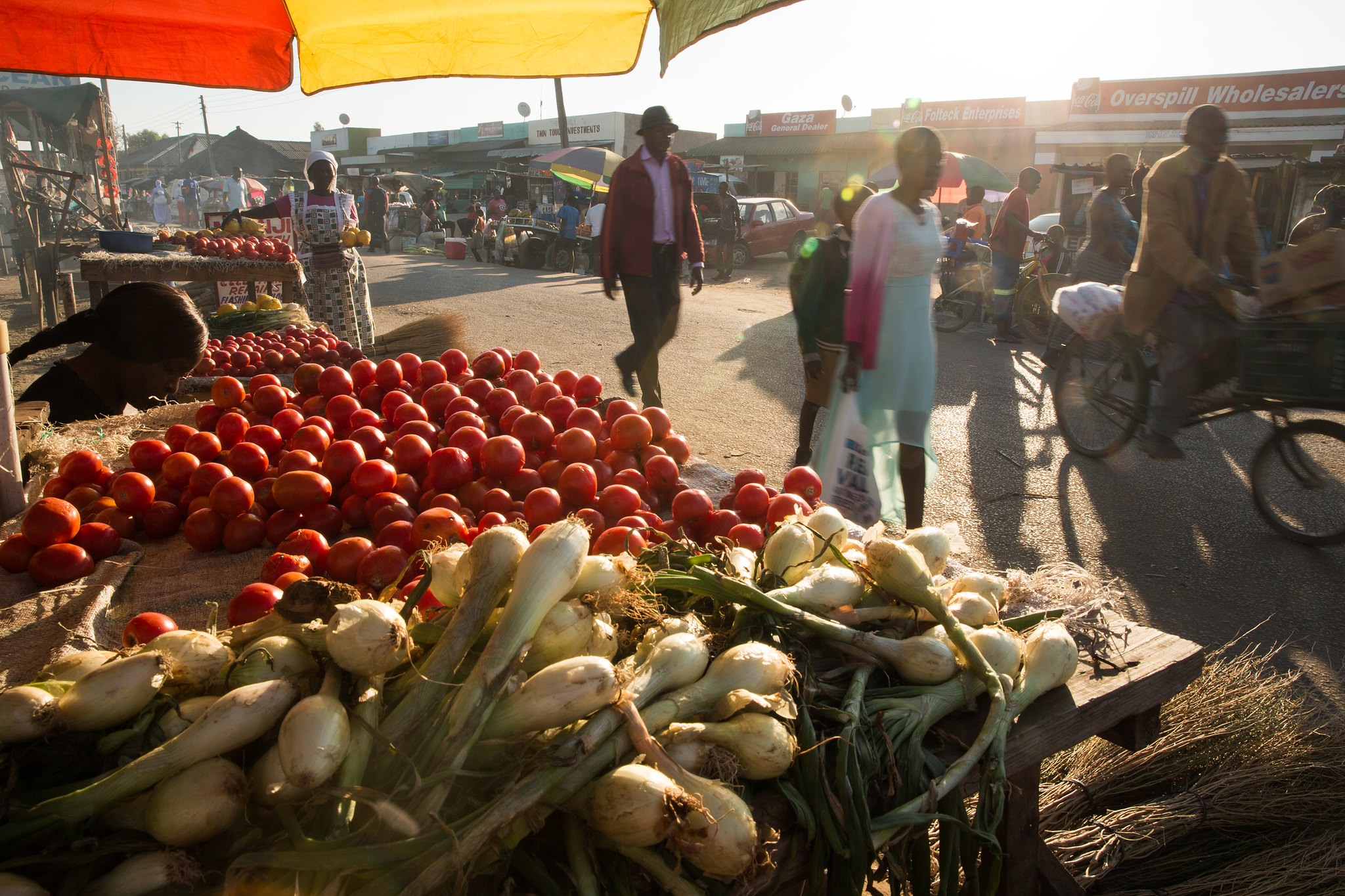 Food safety experts from African countries from August 29 – September 2 gathered at the Bellagio Center of the Rockefeller Foundation to deliberate on the future of food safety in the informal food sector in Africa, markets that remain outside formal regulatory oversight which accounts for more than 80% of the continent's food trade. The session, convened by Rockefeller Foundation in partnership with CGIAR Resilient Cities Initiative and the Global Livestock Advocacy for sustainable Development, gathered food safety experts from seven African countries and technical experts from outside the continent to design novel strategies that will not only enhance food safety but also contribute to food security and livelihoods in informal markets.
 Food safety and food security are two pillars for creating sustainable and healthy urban food systems. In Africa, where informal markets play a dominant role in supplying safe and nutritious food to rapid urban poor population growth, factors such as climate change, and economic instability have contributed to food shortages and food security in the region. Governments across the continent have grappled with the task of managing food safety in a sector marked by limited investment capacity and lax regulation. Traditional regulatory approaches have largely fallen short of achieving the desired outcomes.
Recognizing the critical importance of addressing these livelihoods threatening challenges, the African Union Commission recently took a significant step by approving the first Food Safety Strategy for Africa (FSSA) and designing an implementation plan. The Food Safety Strategy for Africa (FSSA) launched during the global commemoration of the 4th World Food Safety Day held annually on June 7th, inspire actions to help prevent, detect, and manage foodborne risks, thereby contributing to human health, food and nutrition security, economic prosperity, market access, and sustainable development. Beyond the emphasis on managing food safety in the context of intracontinental and international trade, the FSSA also puts a strong focus on the need to work towards improving food safety in domestic markets, that feed millions of Africans.
 Discussions by the food safety experts on evidence-based approaches to transforming food safety in Africa's informal food sector were founded on research evidence generated by the CGIAR's MoreMilk project and aimed to validate key principles and actionable strategies for Governments in countries where informal sector predominates to engage with the informal sector to transform it into reliable sources of safe and nutritious food. One thing was clear among participants: the urgency of developing these guidelines. They align with ongoing efforts by the AU to foster the implementation of the Food Safety Strategy of Africa among Member States and the establishment of food system transformation roadmaps in various countries. These guidelines are seen as instrumental in addressing deep-seated food safety concerns within the food systems.
 Mr. Chiluba Mwape, SPS Senior Advisor Agriculture and Food Security Division, Addis Ababa
underscored the urgency of these guidelines, saying, "In today's world, the informal sector plays a crucial role in our economies. Implementing robust food safety guidelines is not just an option; it is a necessity for enhancing the quality and reliability of services provided by the informal sector. Such guidelines are instrumental in elevating our countries' overall well-being and economic stability".
 The knowledge and strategies developed by CGIAR Resilient Cities research initiative can serve as a blueprint for addressing food safety challenges in the informal food sector worldwide, making cities more resilient in the face of rapid urbanization. The virtual discussion attended by Dr. Silvia Alonso, Principal Scientist (ILRI), and Resilient Cities Initiative Co-Lead affirmed the need to prioritize food safety in informal markets, especially given the rapid growth of urban populations.
In a statement Dr Silvia Alonso said: "As cities continue to grow and evolve, CGIAR's dedication to improving food safety not only ensures healthier, safer urban environments but also demonstrates how scientific rigor and collaboration can drive positive change on a continent striving for sustainable and resilient urban futures. The Resilient Cities Initiative's evidence-based approach to transforming food safety in African informal markets reaffirms the power of science-driven strategies in achieving urban resilience and improved livelihoods.
 Attaining transformed food safety in African informal markets is not a journey that can be undertaken alone. Instead, it necessitates collaborative approaches that bring together experts for a shared vision of safer, healthier, and more resilient food systems. Participants acknowledged addressing food safety in informal markets concerns require collaborative approaches between informal sector food vendors, community, businesses, governments, and policy actors. The guidelines are underpinned by a call to action for food safety experts, governments and policy actors grounded on three principles of engagement actionable commitments that governments could endorse as part of their food system transformation strategies.