Redefining data collection to empower decision-makers to address malnutrition
From
Published on

26.08.21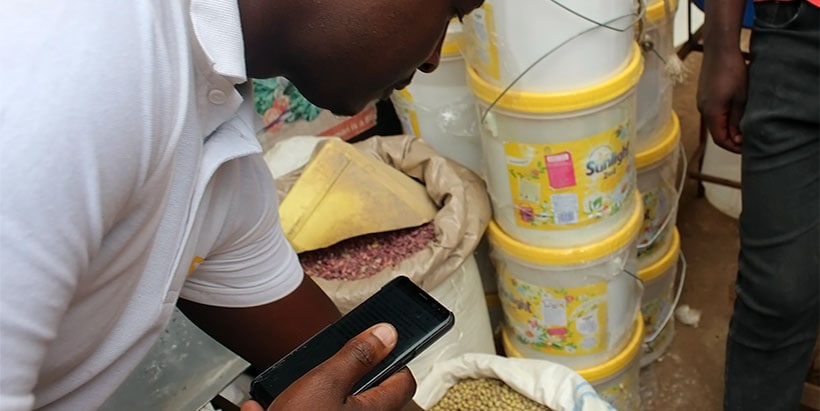 Malnutrition is a challenge in Africa, and the limited availability of data about its severity makes it more difficult to address. Data gathering methods and frameworks are demonstrably inadequate, and failing infrastructure hinders effective data collection logistics.
Researchers from IITA, the Alliance of Bioversity and CIAT, University of California, Davis (UC-Davis), the Commonwealth Scientific and Industrial Research Organisation (CSIRO), and the Rwanda Agricultural Board have embarked on a project to address this challenge, driven by a vision to empower people to eat healthily and live well. The Citizen-led Household Dietary Diversity Dynamics (Citizen H2D3) project redefines data collection through digital tools and big data. The team maintains that that stakeholders cannot successfully tackle malnutrition without consistently monitoring individual diet quality patterns over space and time.
"As a Nigerian and a non-immigrant resident in Rwanda, my work and interactions have been an eye-opener regarding the realities of hunger, malnutrition, and food insecurity. Often, we are tempted to think that this is a challenge for specific countries or a specific continent like Africa. But anecdotal evidence suggests otherwise," says IITA Geospatial Data Scientist Julius Adewopo.