Recent publications examine the evidence on how to increase global fruit and vegetable consumption
From

CGIAR Initiative on Sustainable Healthy Diets

Published on

08.06.23

Impact Area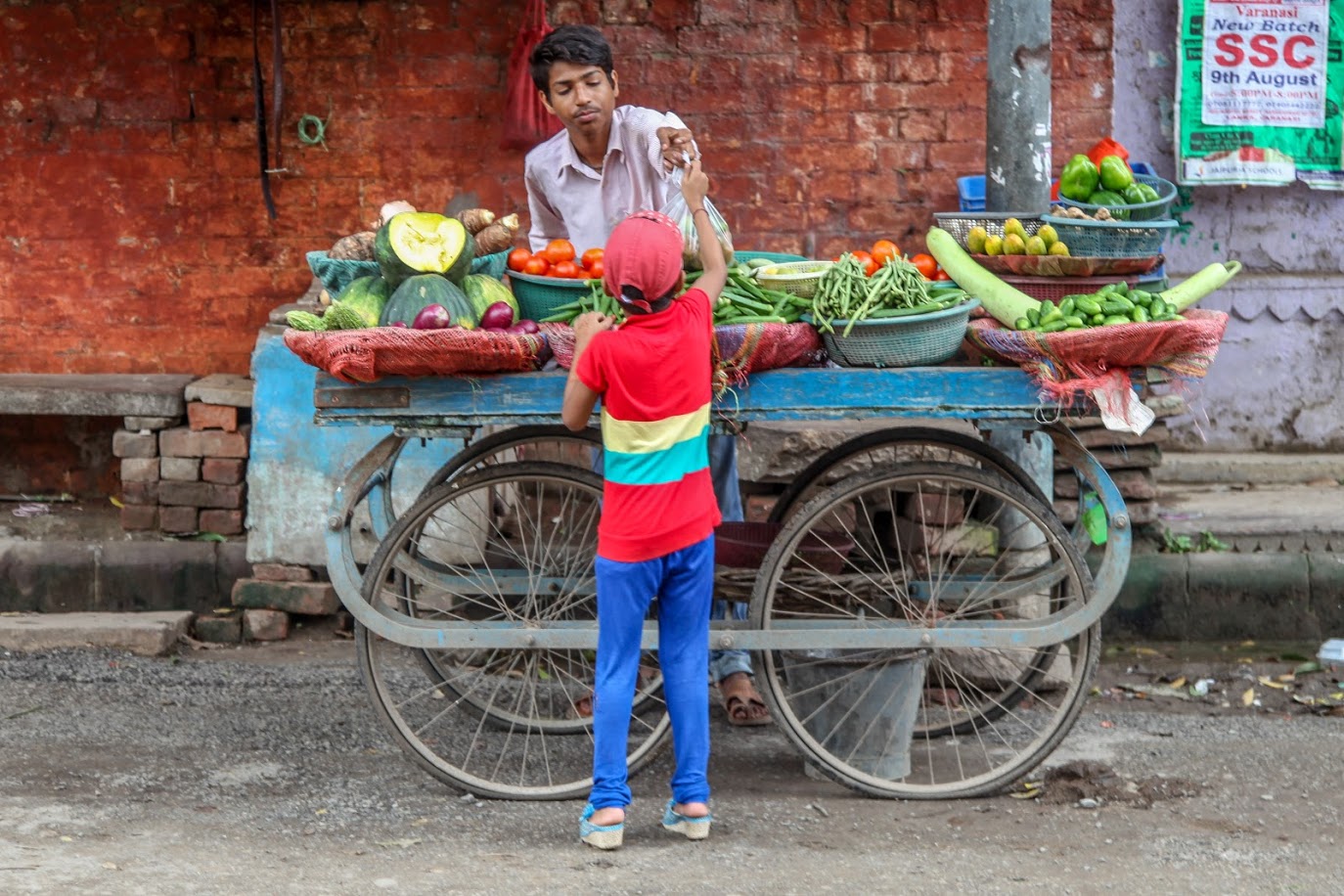 Achieving the Sustainable Development Goals will require major dietary shifts, such as an increase in fruit and vegetable (FV) consumption. But global FV intake is far below the recommended amount, including in many low- and middle-income countries. To develop more effective interventions to improve consumption, we need to better understand the many factors that affect what, where, when, and how people choose to eat.
In a recent article in Frontiers in Nutrition, Dr. Inge Brouwer, Lead for the CGIAR Initiative on Sustainable Healthy Diets through Food Systems Transformation (SHiFT), collaborated with partners on a rapid review to assess and synthesize data on individual, social, physical, and macro-level factors that influence FV consumption and purchase among adults in sub-Saharan Africa. The review found that most studies assessed demographic factors at the individual level, including household or family income, socioeconomic status, and education. The authors also identified several factors that influence FV consumption in the social, physical, and macro environment, including women's empowerment and gender inequalities, the influence of neighborhood and retail food environments, and the importance of natural landscapes. The article highlighted the need to develop and improve indicators both for exposure and outcome variables but also to diversify research approaches.
Improving FV consumption will also require simple-to-administer, low-priced tools to monitor intake at the population level — one possible solution is the fruit and vegetable component of the Global Dietary Recommendations score (FV-GDR), based on data collected using the Diet Quality Questionnaire (DQQ). In an article in the British Journal of Nutrition, Brouwer and colleagues investigated the relative validity of this tool to measure FV intake through comparison with a 24-hour recall (24hR) as a reference collected from 620 Vietnamese and 630 Nigerian adults in 2021. In both countries, the authors found a small difference in the total FV-GDR from DQQ compared to the 24hR, and agreement between the two methods was quite high for most fruit and vegetable food groups. The DQQ is a promising low-burden, low-cost tool to observe FV consumption at the population level, one that could provide a way to monitor an important aspect of diet quality in low-resource settings.
The International Food Policy Research Institute and the Alliance of Bioversity International and CIAT lead SHiFT in close collaboration with Wageningen University & Research and with contributions from the International Potato Center (CIP). SHiFT combines high-quality nutritional and social science research capacity with development partnerships to generate innovative, robust solutions that contribute to healthier, more sustainable dietary choices and consumption of sustainable healthy diets. It builds on CGIAR's unparalleled track record of agricultural research for development, including ten years of work on food systems and nutrition under the CGIAR Research Program on Agriculture for Nutrition and Health (A4NH).
Header image: Fruit and vegetable cart in Varanasi, India. Photo by Gert-Jan Stads/IFPRI from Flickr.